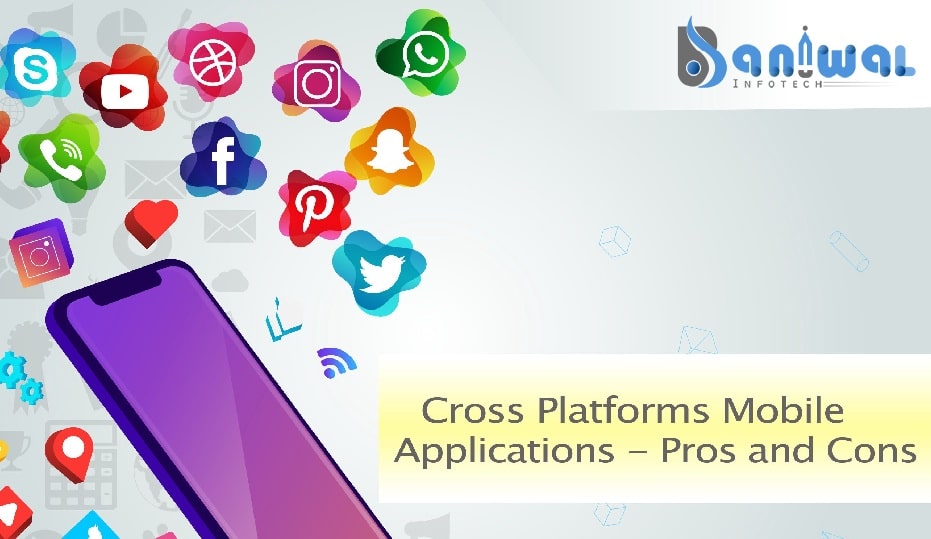 Cross platform mobile application development is one of the biggest software trends in the digital market now. It refers to the activity of mobile app development that can be used across several mobile platforms. In other words, a well-equipped Custom Mobile Application Development Company is well versed with either developing an application on a native platform which could be either of Ios or Android or Windows etc. or designing the app in a single environment which can then be circulated to several other native platforms.
Pros of cross platform mobile app development are listed below:
Easy to code – The biggest comfort of cross platform mobile apps are that it comprises of dynamic scripting languages, that are by far considered to a software developer's easiest job in a custom mobile application development company! It requires only HTML5, Javascript and CSS3. Yet another coding hack in cross platform apps is codes can be reused, ie, once the app is developed, it can be launched on several platforms.
Cost –When developing an app for business, the cost factor is always a key deciding factor in the business startups or improvements! You can well understand the saving of budget earned through the benefit of a single mobile app development that can be run on several other platforms without any further coding requirements. Also this includes easy and faster testing of codes as well!
Plugins –The software experts of a custom mobile application development company will include plugins that offers a native library to be able to integrate it to the SDKs' like PhoneGap, Titanium, Appcelerators and Rhodes, thus providing the best advanced features.
Support –Most cross platform apps are designated to be able to directly communicate with cloud services, through which an expert advice can be sought anytime!
Cons of cross platform mobile app development are listed below:
Quality vs speed – Undoubtedly cross platform mobile apps are faster but it has been argued time and again that their performance quality is at a lower notch when compared to native apps!
Updates – Whenever an extra feature is added to the OS, the custom mobile application development company needs to enable updates to the cross platform app. This means, it is harder to be supported by each and every feature of the new updated OS.
Connectivity and Hardware – For a startup cross platform app, a secure connection is needed, whereas a native platform doesn't need one! There are also some hardware restrictions for cross platform apps as they are generally designed for mobile based usage.
A trusted Custom Mobile Application Development Company can help you overcome these cons with subtle pros coupled with other software development quick hacks to improve the app launch or running!