The world is in our hands, as we keep saying, thanks to our handhelds! Technologically speaking, its through the emerging mobile application development services. From ecommerce to banking, food to medicines, the android or apple brings it all to the table!
So, if you have a business idea and are looking to expand your horizon, we at Baniwal Infotech are here to assist you. From small startups to large corporate houses, we have been providing Custom Mobile Application Development Services across every industry, especially crafted with artificial intelligence.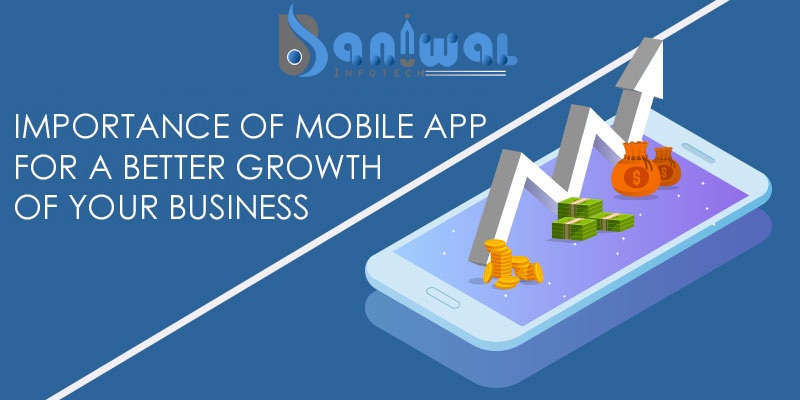 Before you venture out to get a mobile app curated for your business, let's check how it will boost your business by helping you communicate with the target audience.
Study your Customer requirements – Mobile applications have already proven successful with promoting new products, promotional offers and discounts. These keep the customers engaged and turn potential customers to definite buyers! With direct communication, you get a better view of the location and demographic data. This will help you to understand the market value and hence develop marketing strategies accordingly. With customer preferences at your fingertips, send your customers notifications and reminders. These will create the necessary awareness.
Boost sales with Mobile Applications rather than Websites - It has been observed that people generally look for products and services more on their handhelds rather than on big screens! Think about it! Gone are the days of paper hoardings, signboards or newspaper ads, these still exist. However will they boost your brand recognition in the era of handhelds? When you are waiting for someone to turn up, travelling or socializing, that's when you would make use of the mobile apps! In short mobile apps are faster, interactive and easy to navigate which makes it boost the sales effective than websites.
Customer Interaction and Engagement – While it is important for you to reach out to your potential customers, it is equally important to allow them communicate back to you with ease for feedback or complaints. Not just with social media integration to the apps, but our mobile application development services team guide you on how to deal with customer queries and feedback effectively.
Be the Best at your own – Mobile applications are still emerging but not every business has a mobile app or website yet! So, it's time to grab the eyeballs with effective mobile application development services from a trusted brand. By the time your non-digital potential competitors have managed to go digital you would have already created a strong base of customer loyalty!
Wider market horizon –A couple pf years back the laptop would be the first solution post television to review a product or service via adverts! This pattern has now taken a major shift. Whenever you are looking for a particular item or say, service, wouldn't you take that smartphone out of your pocket? Or wait to go back and login to your laptop? Coupled with smart AI and security as well as NDA features, we offer the best of Mobile Application Development Services across the globe.