Many business owners have a misconception that the iOS market share isn't much, especially when it comes to application development. The stats that iOS comprises of 59% of the OS market share, exclusively in US, debunks this myth. This is the reason why majority of the businesses are getting inclined towards iOS application development these days. Another fact that makes iOS app development a necessity rather than a choice is the security and functionality this platform offers. If you are a little dicey in making a decision, whether your business needs an iOS application or not, this write-up is going to clear all your clouds of confusion.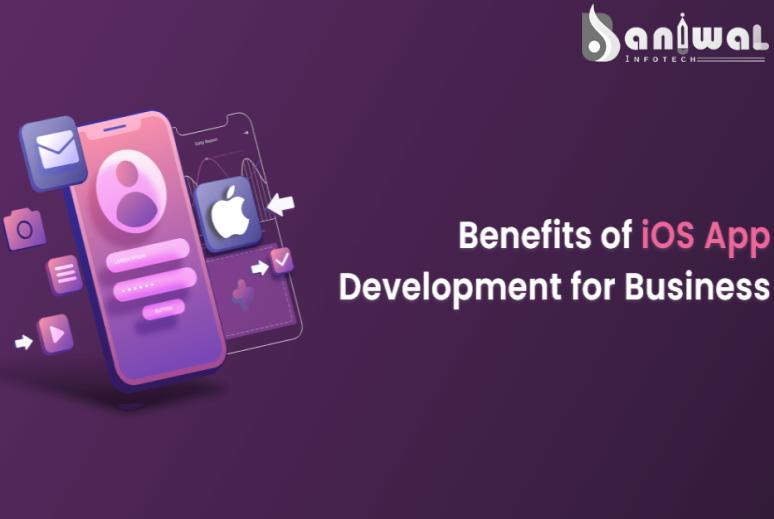 Perks of Opting for iOS Application Development:
The list of perks associated with iOS application development is endless, yet we have tried to summarize some of the most common benefits here.

Security at Its Best – No matter what industry you belong to, security remains the key for any application development. iOS offers a well-grounded protection against external threats, making it a great choice for application development.
Better ROI- Who doesn't like to see an escalated graph, when it comes to ROI. This platform offers a better reach towards sophisticated user base, ultimately resulting in offering higher ROI in short span of time.
User Experience -> What keeps iOS users hooked to the OS is the smooth functionality as well as support, and this can be used as a great asset for businesses. This perk of iOS can be used to capture a great user base.
High Market Share - As we mentioned earlier, the market share of this operating system is remarkable, and the number keeps on adding. This basically helps in reaching out to a wider customer base, ultimately driving in more revenue.
Loyal Audience Base – There is no second thought in the fact that iOS celebrates the most loyal audience base. And serving to those loyal users, an iOS application development can be the best investment.
Was that helpful?
Well, by now you might be out of the dilemma whether you should opt for iOS application development or not. Undoubtedly, iOS is a perfect platform, when it comes to security and scalability in application development. Thus, get started with iOS application development for your business today. Get on board with Baniwal Infotech and avail our iOS application development service. The team will be more than delighted to craft the best application for your business.