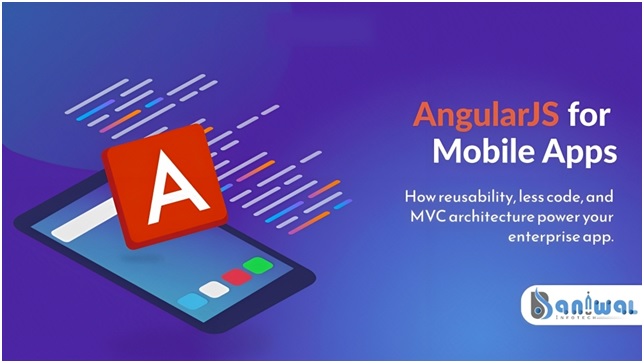 Making an online presence in this digital era is all about having a sound website, mobile app, or web app. And when it comes to getting an app developed, selecting the framework becomes a debatable topic. However, Angular Native App Development has recently gained a lot of interest in the development business, owning to the bunch of advantages that AngularJS offers.
AngularJS is by far one of the best frameworks for developing robust, single-page web apps like PayPal and Netflix. It is a dynamic and flexible JavaScript framework that creates dynamic single-page applications, online apps, and cross-stage versatile applications.
And this is why more and more businesses are getting inclined towards Angularjs Mobile App Development Services . Over the years, Angular underwent a series of changes and developed a superb mechanism for recreating JavaScript code.
This open-source software framework with an API is created primarily by Google, a group of individuals, and companies to solve many issues that might occur with designing SPAs.
Why Choose AngularJs For App Development?
There are various options available out there to choose from, but AngularJS has a unique set of reasons to choose over the others.
Let us understand a few pointers that make Angular JS a better option:
•

Two-Way Data Binding:

The framework is loaded with features, but one of the best features is two-way data binding. It allows the changes made in the user interface to influence web app objects immediately and vice versa. This simply means that when a developer makes any changes in the user interface, it will immediately reflect in the app interface too. This feature seamlessly integrates data between the model and the view. Thus, if there are any changes in the data, then these two components get updated automatically in real-time.
•

Efficient Usage of MVC:

MVC can be implemented with much ease and efficiency, as it only requires the user to split the application into MVC components. The angular as a framework manages and takes care of the rest by working as a pipeline that connects them.
•

Intuitive And Declarative User Interface:

Another reason for choosing Angular JS is that it uses HTML that can be understood easily and is also simple to manage. Moreover, HTML is used to define the web applications interface and is considered to be an intuitive and declarative user interface. Furthermore, HTML eliminates the development time in program flows and plans what gets loaded first. Angularjs is well-known for creating user interfaces with HTML. As we probably are aware, HTML is a basic and straightforward language with more limited labels. Because of this, Angularjs Development Solutions can be easily completed!
•

Code Reusability:

What makes Angular a great option is the code reusability factor. This framework enables the user to reuse the code that has been written before. And further saves a lot of time. It requires minimal coding and permits the developers to easily customize or modify the app and make necessary changes in the code.
•

High Performance:

If you are looking for a high-performance framework, then Angularjs is something you can go for. It helps in building feature-rich and fully functional web apps, and is backed with robust features such as filters, animations, form validation API client, routing, etc. With these features, it becomes easy to update and upgrade an app without undertaking a bulk coding task.
•

Google Support:

The AngularJS framework is developed and maintained by Google. Therefore, it has a large Google community of experts, which makes it easy for your queries to be addressed quickly. The community further helps in clearing queries related to AngularJS application development.
•

Features Geared Toward Spas:

Another interesting fact about this framework is that Angularjs and single-page applications are closely intertwined. FormController keeps track of the status of forms on a page. One can change behavior of HTML components in the UI based on this data. It has built-in validates for error handling.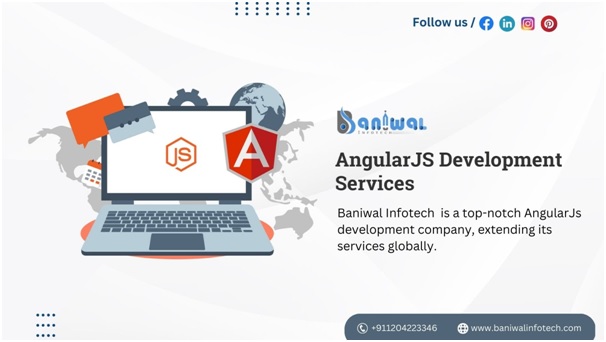 Conclusion!
Other than the above-stated reasons, there are tons of factors to back your decision to choose Angularjs Development services over other frameworks. At Baniwal Infotech, we have been serving businesses all across the globe with the finest app development and web development services.
If you are looking for the finest web and app development services for your business, then team Baniwal can surely help you with that. Check out what we can offer you at our website or drop a mail at info@baniwalinfotech.com, and share your requirements and queries with a team of certified and experienced professionals.