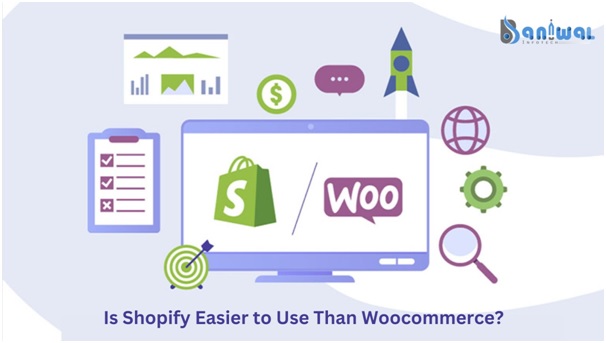 When we talk about off-the-shelf web app development technologies, Shopify, WooCommerce and Magento are the first few that come to our mind. But majorly the question arises between WooCommerce and Shopify which one to choose for a non-tech person. Though every problem has its unique solution, and the same trend is followed in this case. Both of the technology has their kind of perks, benefits and challenges. Each of them suits best and is designed for a distinctive purpose. So let's find out which one is the best for your business. And which is more smooth, easy and suitable for your business need.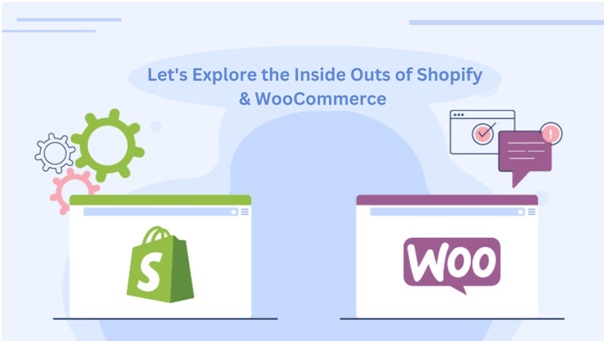 Let's Explore the Inside Outs of Shopify & WooCommerce
Finding the most peculiar, and suitable tech stack is essential for your business growth. And choosing the right off-the-shelf tech is one of the major decisions that lead your business to success. As said earlier every platform has its fair share of perks, benefits and drawbacks. But to know must think how to know which is best for you. And through a Web Application Development Services Company , you can get your web app developed quickly and easily. But first, we are going to do a little digging, to know inside out those benefits and loopholes to finalize the best tech for you.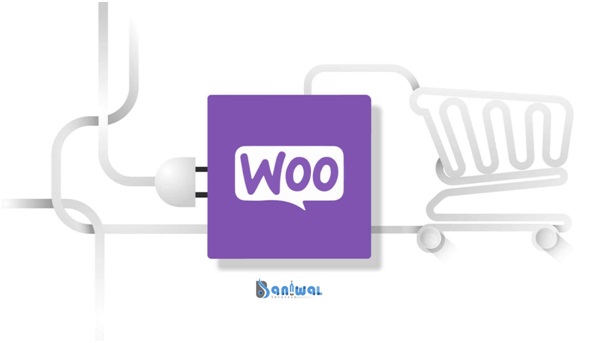 WooCommerce
With more than 6 million websites running on WooCommerce, it holds more than 39% of the market share worldwide. It is an open-source web development platform enabling custom Website Application Development. Also, it comes with third-party integration, ad custom URL building for an SEO-friendly web presence. Let's understand a few benefits or aids of using WooCommerce –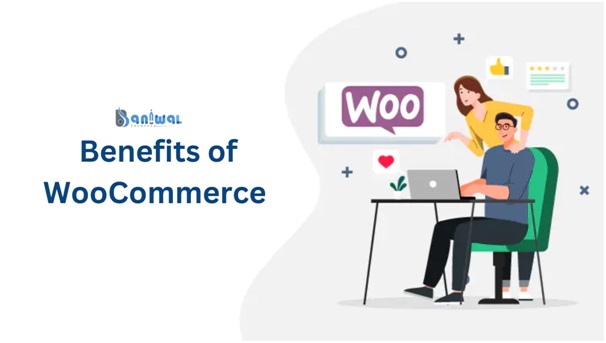 Benefits of WooCommerce
Cost-effective:

Being an Open-source Website Application Development platform WooCommerce is comparatively more cost-effective than Shopify. You don't have to pay any monthly fee for using the platform but have to buy the additional plug-ins for a feature-rich web platform.

Scalable:

A WordPress website on Woocommerce is a scalable choice for small, middle and large enterprises. It doesn't have a limit on the number of products or categories you can offer through one single platform. You can expand as you want without paying anything extra on your web app. Though if you are using third-party hosting services, it may exceed your cost as per increased data load on your servers.

Third-Party Integrations & Plug-ins:

Woocommerce enables you to use third-party services such as logistics, payment gateway, SEO services, email marketing etc through third-party API integration. Also with WooCommerce plug-ins enables you to add additional features to your website and web apps. Making it more functional, feature-rich, and enhancing user experience. The Web Application Development Services Company can help you find out the most suitable and useful plugin bunch for your business, you can buy it and let them integrate for a feature-rich and functional website in no time.

Payment Options:

Using third-party Web Application Development Services, you can integrate multiple payment options such as UPI, payment gateways, card and COD options on your web platform. It ensures customer trust by being able to pay on a trusted platform and also makes it more convenient for both parties to complete this step. Also, you can choose your payment partner, as per your preference understanding the user terms and platform charges on each transaction. This minimizes the business risk and helps in overall cost deduction which is missed in Shopify.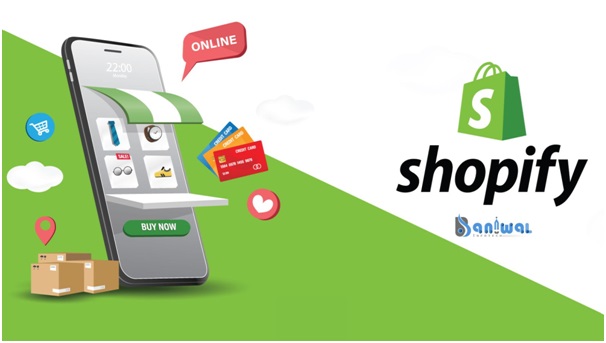 Shopify
As we know Shopify has grown very much in this startup era. Everyone is planning to have a small online store and mark a global reach for their small business. Though Shopify has been offering its services for all sizes of business i.e. small, medium and large-scale enterprises. With more than 4 million live websites, Shopify holds 11% of the market share. Let's explore some of the game-changing benefits of Shopify and pick the best tech for you for Website Application Development.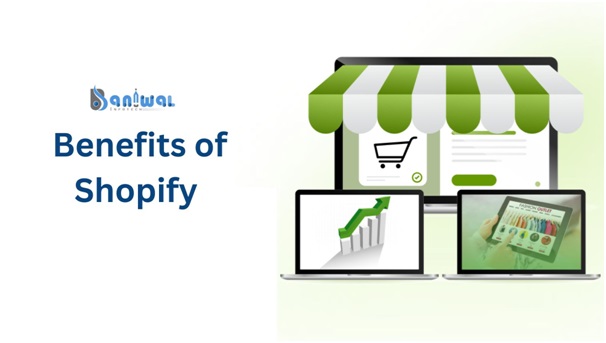 Benefits of Shopify
Easy to Create & Manage:

Shopify is one of the most convenient drag-and-drop off-the-shelf website development platforms. You can either hire a Web Application Development Services Company or can create one yourself. With drawn-out steps, you have to choose a convenient website layout, add some products or services, add a payment option and you are good to go. By the end of the day, you can have your online store ready.

Hosted Website:

Shopify stores come with a pre-hosted plan. You just have to pay to use the platform and don't have to integrate everything else in the form of third-party services. But as the business grows you may have to pay for additional services and features.

Pricing:

You can create a free website on Shopify, there is no charge to enter the platform. also, you don't have to add any credit card at the time of registration. But you have to opt for one plan and after using the platform for 3 days, you will be charged as per the opted plan.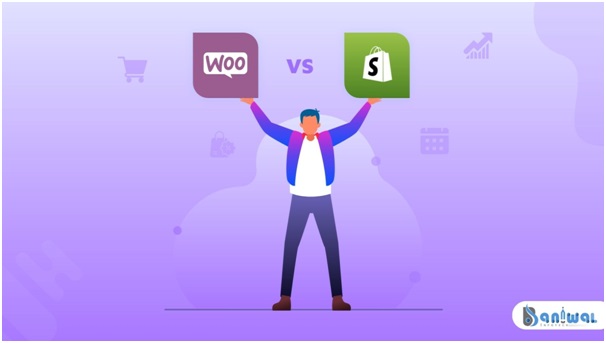 Conclusion
Long story short, Shopify is comparatively easier than developing a web app on WooCommerce. And by following the steps you will get your website by the end of the day. It is beneficial initially if you want to build a website all by yourself. But you cannot undermine the benefits that WooCommerce brings to the table. Also when we talk about cost-effectiveness and scalability surely WooCommerce tops the rank. Hence, if you are just looking for a minimal website with a few products you can opt for Shopify initially, but to have a feature-rich web app with third-party integration without burning a hole in your pocket WooCommerce is your answer. Though you need to hire a third-party Website Application Development Services Company, it would be better instead of paying the monthly subscription fee for your website. With WooCommerce, you have to install the plugins and you can get a custom-developed online store for your business.
FAQs
Which off-the-platform should I opt for your small business?
Shopify and WooCommerce are one of the most trending platforms for Website Application Development. WooCommerce being a budget-friendly platform, needs a bit of expertise to develop a functional web app. But the Shopify store can be created by yourself. Though the cost would be a concern for a small business in the Shopify store. As we all need room to grow, With WooCommerce you don't have to pay any platform fee to use it, but with Shopify, you have to pay per month or yearly charges.
Can I use Shopify for free?
Entering Shopify is free. But if you want to stay, you have to choose from their monthly or yearly plan. But they do offer discounts on their yearly subscriptions. And you can choose the plan as per your requirement and convenience. Regarding the payment model, Shopify offers its own payment system charged as 2.9% + 30 cents per transaction. You can also use a third-party payment plan with a Shopify advance plan FOR 2% on all transactions at $399 per month