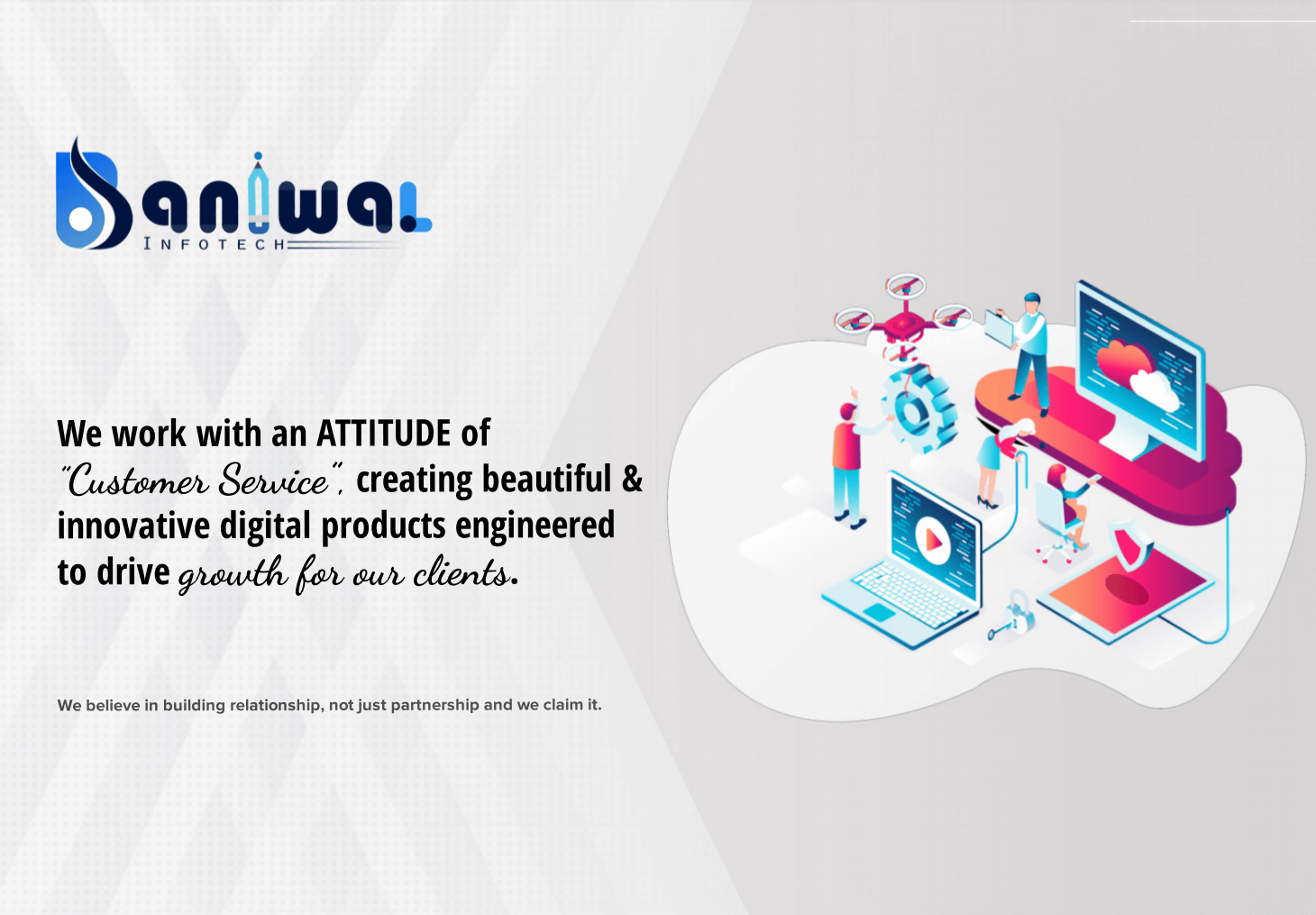 DIGITAL makes strong sense for every business industry to determine the success of any business. Use digital technologies to optimise the efficiency of your business, is a most successful strategy for companies in the past 10 years. The simplicity and efficiency of digitisation is an ambition that can be leveraged in every business, that can be possible by "creating value through changing the competition".


Baniwal Infotech (P) Ltd., a custom website design company, focus on the most important pillars of client retentions includes Quality, Reliability and Ability with a passion for technology & marketing.


The team at Baniwal believes in rendering quality services by giving website design and development services to clients. We create unique website for our client unique businesses. The work done by the experts is divided into 4 phases –


Research & Planning,
Design,
Implementation, and
Review & Improvement.


Baniwal team takes care of the requirements of the project while working on them side by side. The design of the interface & the user practices are the main concerns of the team which are undertaken with proper attention. Once the design is chosen, the professionals begin to implement it by performing necessary functional tests before its delivery to the clients. The philosophy of the company is to continue to take follow-ups after the deployment in order to escalate the user's business profits. This philosophy of the company allows it to lead among the Best Website Application Development Services Company.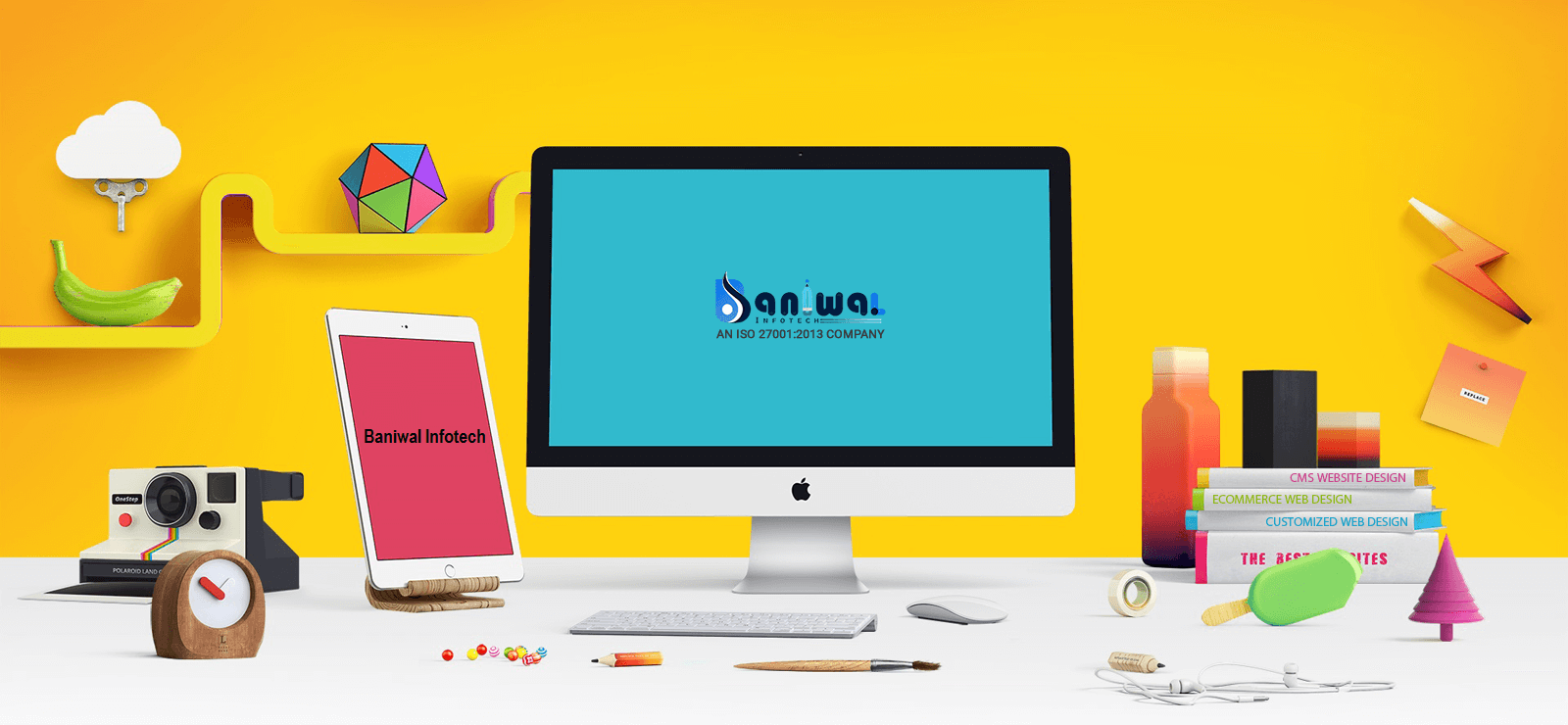 As your outsourcing partner, we can help you prominently to augments and your organizational efficiency and growth:
1. Reduced Overhead
There are several overhead expenses that are incurred while performing specific technical projects. You can outsource such projects to Baniwal in order to reduce unwanted overheads, thereby impacting the overall cost of the project positively.


2. Reduced Cost and Saved Efficiency
By means of outsourcing, you get to do away with complicated implementation of technical projects. These typical projects are not performed well, if you remain inconsistent and unreasonable in your approach. Thus, once outsourced to Baniwal, you not only save your efficiency but also reduce other associated expenses.


3. Improved Risk Management
The operations tend to become uncertain and inconsistent on account of high employee turnover. Project outsourcing to Baniwal renders a level continuity to the organization while declining the risk posed to the organization through an inferior level of operation.


4. Better Operational Control
It is imperative to consider outsourcing the operations whose costs are not under control. Likewise, unruly and badly managed areas are prime assets for outsourcing. In addition, enhanced management skills can be introduced to an organization by means of an outsourcing company.


5. Developed Internal Staff
A huge project paves the way for highly skilled people to work at the professional front. If your staff doesn't necessarily possess the requisite skills, you can bring individuals with the skills you require into your organization and can work in parallel with them to gain the much-improved skill set. Depending upon your requirements, you can streamline projects by means of outsourcing for the excellent outcomes from Baniwal.There's no one-size-fits-all approach to building a brand, but there are certain mistakes every IT service should avoid, and Baniwal Tech team dedicatedly focus to avoid them and improve satisfaction with just a few key strategies in mind.


1. Define project scope clearly at the start
2. Create a team as per the concept requirement
3. Invest in highly trained and experienced resources
4. Follow a standard, repeatable project management process
5. Identify dependencies in early stage
6. Track the project scope and changes in daily/weekly/monthly basis
7. Stay in constant communication with client
8. Never ignore problems


These are the perfect reasons, why we exist in this competitive market and work with start-ups, Entrepreneurs, Outsourcing Agencies to deliver 100% output for their business online presence and software solutions.


Let's discuss together for further opportunities.