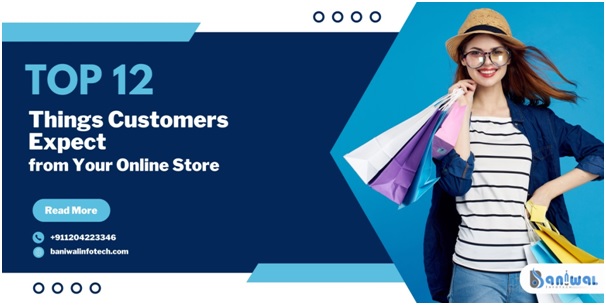 For every business to grow consistently with an upward graph, customer satisfaction is one of the deciding factors. But to impress users in such a competitive scenario is one of a kind thing. You need to be perfect and stand out from the market clutter, to attract their attention, and solve their pain points effectively. Nowadays users never look out for any single product; they look out for a solution. They understand businesses working and choose the one they feel is most productive or relevant.
To understand what your visitors look for in your online store, you must understand their pain points and your service delivery gaps. To attain that growth graph you need to cater to those gaps and reduce them with workable steps, converting your visitors into loyal customers. Let's explore the lacking factors and understand how you can reduce or eliminate them.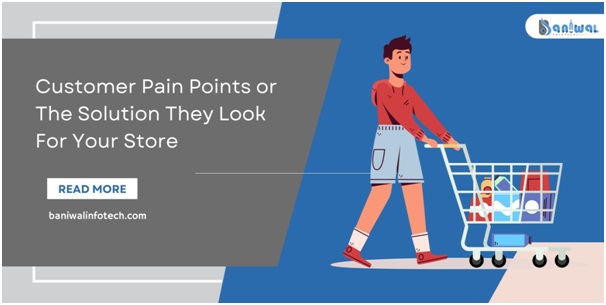 Customer Pain Points or The Solution They Look For Your Store
Multichannel Integration:

As per research most of the users access the online stores through their mobile. But most of the time for a better search experience they may use a different device, it could be a tablet, a desktop, or a laptop. The users look for the same seamless and attractive experience throughout their devices. Thus you should keep your platform multi-device friendly or we can say platform independent to succeed consistently.

Easy User Interface:

Just imagine a scenario where you want to buy a simple product from a mobile app. But you couldn't make out the features of the app and it has a complex shopping process. What would be your first instinct? Isn't it about abandoning it then and there in addition to never looking back? These are the same feelings a user has when you create a complex app. Users are only looking for their products online, to have a few simple steps they don't want to go through a thousand steps to buy one simple product.

Attractive App Design:

With an increased trend of window shopping, people usually scroll through multiple online stores. But guess where they spend most of their time in all that platform switching? As per research, the color combination affects user stay time on a website is more than 62%. Also how the tiles and text have aligned affects it by no less than 45%. Now, you decide do you want to miss these things. All of this can be sorted with sorted UI & UX designs, while custom mobile app development.

Existing Customer's Feedback:

Original customer reviews can make or break your business. Every visitor coming to your website for the very first time or the millionth one always looks for these reviews before buying anything. They not only find the most critical ones but most of them believe those reviews more than anything else. As word of mouth travels way far than anyone's expectations. Try to maintain your reviews section, making it easy for viewers to leave a good response for your products, as it may be a deciding factor for a new visitor.

Seamless Chatbot Service:

With online platforms, users shop and visit at their convenience. Also, with the online store catering globally, the time zones get changed. In such scenarios, 24*7 live chatbots come in real handy. By integrating machine learning-enabled AI chatbots in your custom mobile app development, you can cater to each customer individually. As these chatbots can work up a custom and personalized response to every user. This increases user convenience and solves their queries in a few moments instead of waiting for support for hours.

App Customization:

In this era of customization in everything, you can give a personal feel to the users by adding personalized features. You can add last-viewed products or cross-selling your product as per their preference. Also, you can add influencer content, giving them the option to follow their favorite ones. As usual, customers love to shop the whole look instead of just buying the pairs individually. This works for almost every product or services based e-comm store.

Platform Speed:

Your mobile speed plays an important role not only for the user but for you as well. Slow mobile apps have a high bounce rate and users switch from one application to another to find the same product they have abandoned. To improve your mobile speed you can optimize your images, use a better and faster app development platform and use cloud servers to have a better app performance rate. This increases user satisfaction, encourages them to complete their shopping journey, and completes your sale.

Easy Checkout:

If you watch the analytics report, you can check how many users have abandoned the cart, moments before buying that product then they left and forgot. With a new trend of buying experience and relating with user emotions, customers are much more aware of their needs and wants. They don't shy away from choosing the next best thing in the blink of an eye. To make them stay for a longer duration so they complete the process, start with easy and seamless checkouts. This way they will not get frustrated after finding their best product and will complete the process eventually giving you sales.

Payment Modes:

Multiple online modes always help users in trusting the platform more. Try to keep almost every sort of payment module be it UPI, COD, credit & debit card, wallet payment, postpaid everything you can offer. This way you increase users' trust and convenience at the same time.

Shipment Tracking:

Most custom app development platform offers the chance of integrating logistics services using APIs. By doing so you can increase user convenience, they don't have to visit multiple platforms just to track the orders they bought on your platform.

Detailed Product Pages:

By adding detailed product pages, you can give upfront details about your products and services. This way they can do informed decision making and be sure about the product or service decreasing the product return rate.

Security Protocols:

There are various efficient custom mobile app development service providers in the US. You can find the most prominent ones to get your mobile app secured. It helps immensely to build customer trust. You can add password-less login options, two-factor authentications, or device verification based on the confidentiality your app needs.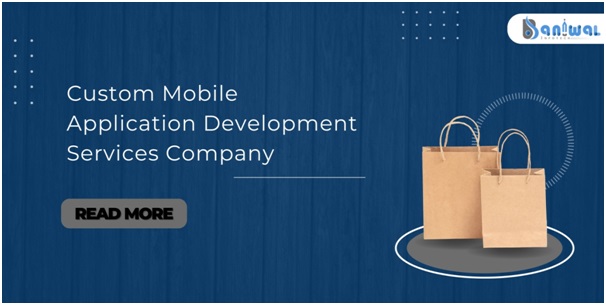 Conclusion:
In summary, customers have high expectations when it comes to online stores. They want a seamless shopping experience, fast and reliable shipping, secure payment options, and excellent customer service. To meet these expectations and stay competitive in the ecommerce industry, consider investing in efficient third-party custom app development services. Baniwal infotech is a trusted Custom Mobile Application Development Services Company that can help you achieve your goals in a cost-effective manner. Contact them today to learn more about how they can assist you in creating a successful online store.
FAQs
How do I attract people to my online store?
10 ways to attract customers to your online store
1. Optimize your social media profile
2. Write fully optimized blog content
3. Create videos on trending topics and post it on YouTube
4. Create an email newsletter
5. Run SMS marketing campaigns
6. List your products on free advertising sites
7. List your business on review websites
8. Generate SEO-Friendly product description
9. List your Business at local listing sites
10. Run Google Ads campaigns
What are the 5 basic customer needs?
Here are the 5 basic needs that successful businesses focus on when they want to drive sales and increase customer satisfaction.
1. Convenience
2. Quality
3. Price
4. Personalization
5. Security