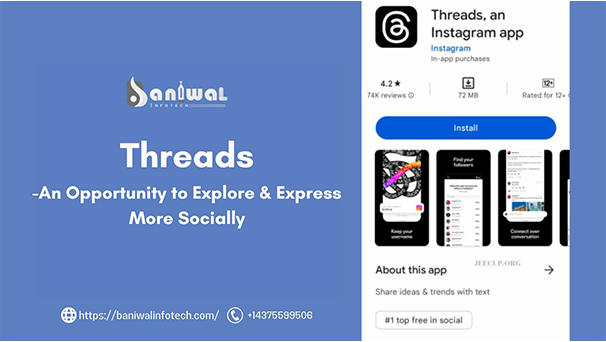 Threads, a new Twitter rival has been launched by Meta and developed by the Instagram team has reached 30 Million user bases in less than 24 hours creating a new record. As threads can be linked up with Instagram and directly could be logged in using the app, the 2 Billion user bases of Instagram is really a huge database to boost up the new text-based conversation app by Meta.
As per Mark Zuckerberg, by Threads, they are launching a social media app for a positive and creative space to express users' ideas. Also, he stated that Twitter has a huge chance to become exponentially successful but couldn't nail it. Though they are trying to reach there soon. With rapid growth within a day, this new social media platform is expected to break more records, by surpassing the 250 million user base of Twitter within 7 days.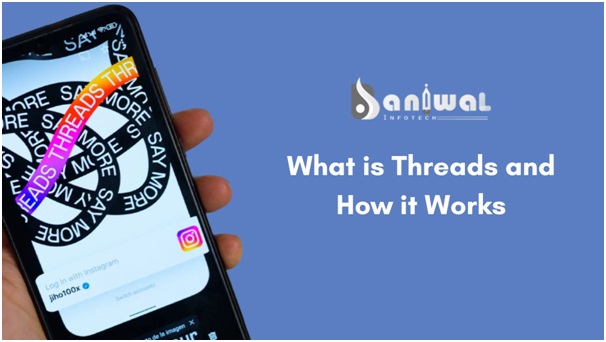 What is Threads and How it Works
A newly launched Meta App, Threads is running like wildfire around the world. Everyone is talking about it, and everyone is trying to hop on the train before it's too late. This is great news for early adopters, and the wave is rarely stopping. But Instagram head Adam Mosseri has stated that they are more focused to make the app more culturally relevant and the user base is just the perks. Though they expect to grow it more in the coming week.
Threads is said to be inter-operable with the decentralized social networking platform Activity Pub. This will create a potential platform for individuals and business owners and could multi-fold the revenue generated by Meta collectively.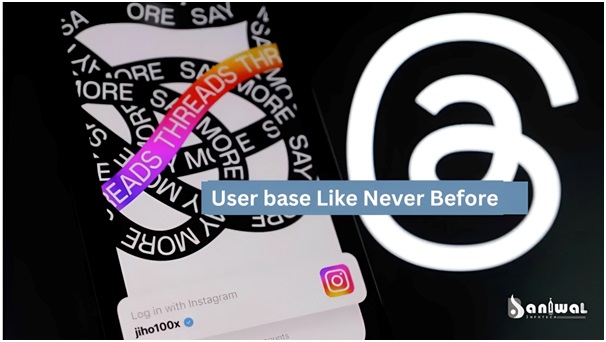 User base Like Never Before
One of the major talks about Threads is how much quicker it is gaining the user base. Although been linked by Instagram, communication of its launching a day before on the platform itself by creating a buzz on its search section vouched for the kind of user base it would be getting. But still crossing 30 million users within 24 hours was something that no one expected.
At the initial level, it started with 2 million users within two hours, then it reached 5 million in the first four hours, and as the news spread it doesn't take much time for Instagram users to hop on the newest social media platform.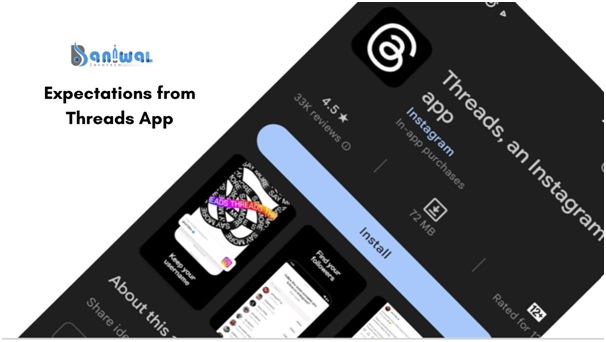 Expectations
With a tremendous growth rate and growing user base, the expectations are quite high with Threads. Also, to delete a Threads account users have to delete the Instagram account first, which usually people don't want to do. This makes it a masterstroke to make them log in and stay on the platform.
With a huge launch on the play store and Apple Store, it can be used on Android and iOS devices. Though it doesn't have a proper functional web app yet, you can still see posts on a web page. But you cannot go to your timeline or login into the app without installing it on your mobile device. This is a strategy to increase the number of mobile downloads of the application. And as users usually have social media applications on their mobile phones for easy access, it would not be too hard to imply on the organization.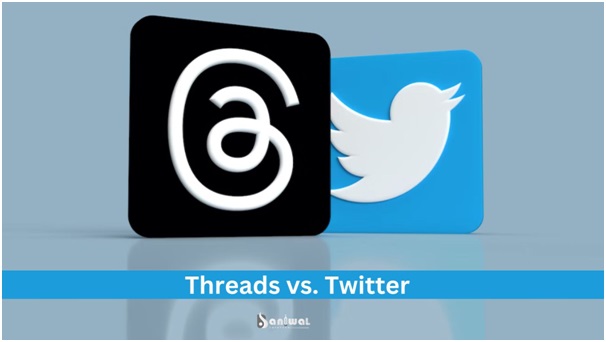 Threads vs. Twitter
Instead of users like it or not, Thread is a direct rival and almost a copy of Twitter. This too after a turbulent and bumpy ride on the Twitter-land. The Instagram team has changed a few names like retweet to repost, Tweets are known as Threads here, but it's like picking the ear from the same or different way. It's all the same.
As we have seen various recently launched competitors of Twitter such as Mastodon and Bluesky. But no one could take over Twitter. But we can say as per its hype, Threads is the real deal.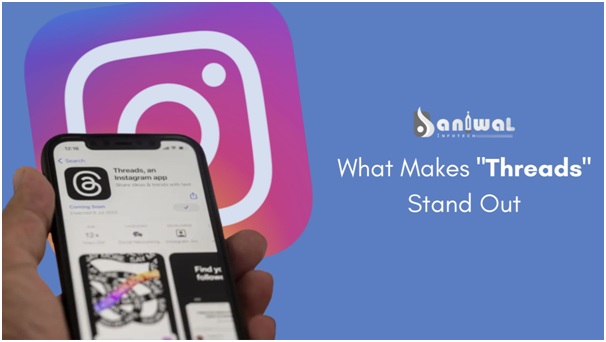 What Makes Threads Stand Out
With so many attempts to copy Twitter, now what creates a difference with Threads? We can surely say the user base. As it is well known, the app can only be logged in through Instagram. You can change your user name, bio, and everything else, but you need to have an Instagram account to use Threads. On the other hand, Instagram has daily 1 Billion+ active users, and they can easily use Threads and Instagram parallelly.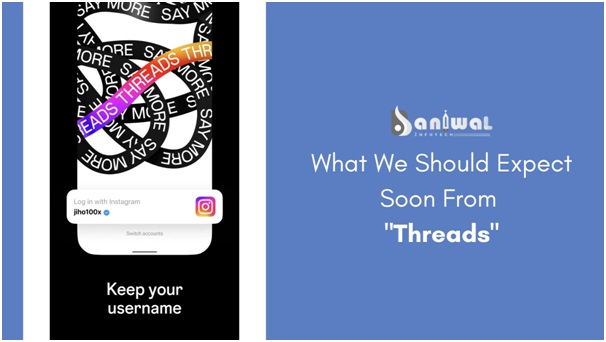 What We Should Expect Soon
In recent events, Twitter does threaten a lawsuit against Threads for poaching their former employees, who have confidential information about the bluebird social networking app. Also as per a statement from Twitter's CEO, Linda Yaccarino, Twitter has been copied before, it didn't matter before and they are still not going anywhere.
But people, a well known and loved interface, and a community-centric approach, are what really make Threads a lot different from any other previously imitating platform. Thus, we can say there is still much to unfold, it is just the beginning. But with the tremendous growth, Meta is surely winning this game for now.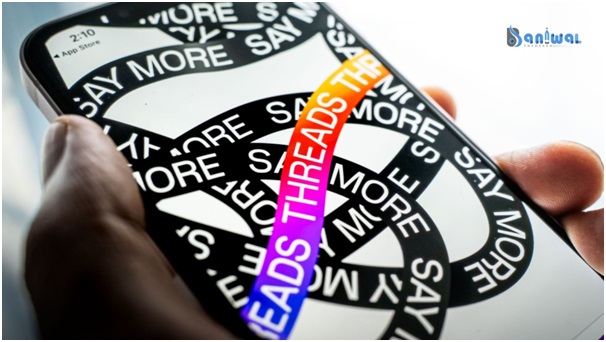 Conclusion
With a newly launched rival of Twitter, even when at a tie of decreasing ad revenue and people leaving the platform for some reason, it is threatened by Meta's new challenge.
With seamless UI, enacted privacy policy, and a piggyback of 2 Billion+ users, Threads is making new records every day. It can be linked to the user's Instagram profile. You just need to install the app and log through Instagram in minimal steps.
With such growth and development, let's see what the future holds for this Meta-owned app. Can it surpass its rival Twitter? And will it be the end of it? Twitter has going through turbulence since Musk bought it, but this would be the biggest hit to date.
To know more about the 'Threads' app, get in touch with our team of professionals. We are a leading SMO Services Provider Company in India; USA helping you enhance your brand visibility.
FAQs
Can I use Threads without Instagram?
Till now, you can only create a Threads account through Instagram. If you don't have one already, you have to create one to use a Threads account.
Why user will use Threads?
Threads account linked to the Instagram app, works with text-based conversion. With almost the same user interface and privacy policies as Instagram, Threads holds huge potential for connecting with new friends, auto-following the older ones, and sharing their thought and views in text, image, video, and link forms.
How to add a Thread link to your Instagram bio?
You can always copy the Thread Link from the app. Then go to your Instagram profile. Add the link in your section below the Bio. Publish it, and your link is displayed on your Instagram Profile.
How can I delete a Threads account?
You can always delete your thread account by deleting your Instagram Account. So both the accounts are linked, and Threads is managed by Instagram as well, hence you need to delete your parent account first