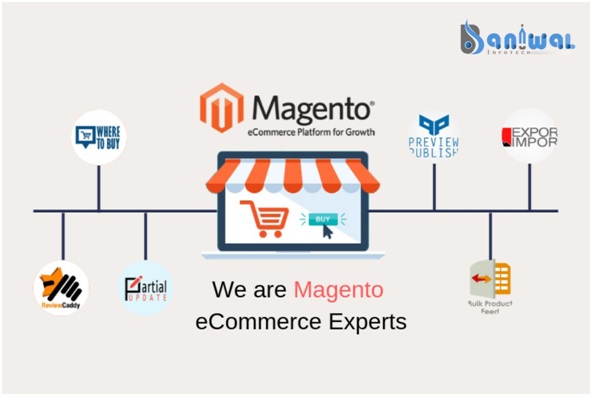 Magento holds a strong market share of all websites. Without a doubt, it is one of the most popular CMS across the globe and this is due to its remarkable features like faster loading, reporting facilities, third-party integration, and much more. It is an open-source CMS for E-Commerce store development with some of the best marketing features.
As the E-Commerce industry is becoming highly competitive, it becomes essential to look out for strategies to follow that would give your E-Commerce store a competitive edge. According to the Magento Services Provider, monitoring the store development trends is essential to stay ahead of the competition. No matter how advanced your E-Commerce store is currently if you do not keep up with the trends, then there are chances that you will fail miserably in the market.
Let us together explore the Magento E-Commerce store development trends that are going to rule in 2023!
Why Follow E-Commerce Store Development Trends?
Well, following the trends ensure the following:
•

Security:

Magento offers high-end security and competency. To maintain as well as enhance this security, it becomes essential to keep up with the store development trends. This will make your website far more secure than other websites.
•

Best Performing Open-Sourced Platform:

Online stores that are created using Magento functionalities and considering the trends have the potential to drive more customers than others.
•

SEO-Friendly:

When you keep up with the trends, ranking your Magento store on Google becomes much easier. As Magento is an SEO-friendly platform, developing a store that is SEO-friendly becomes smooth.
•

Increased Purchase:

If you want to increase your purchases, then leveraging the power of technology is quite essential. These trends overall help in coming up with stores that cater a seamless experience to the users and increase overall revenue.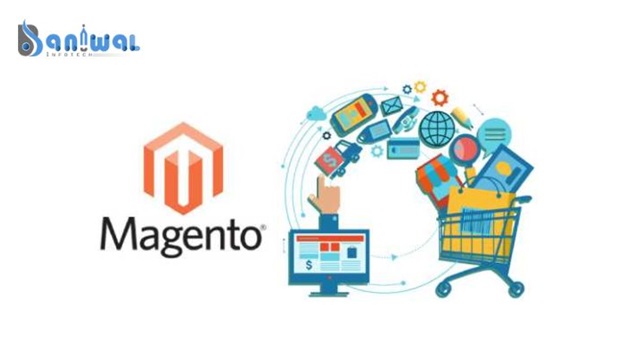 Magento E-Commerce Trends You Need to Keep Up With
An ideal E-Commerce store is built considering the following trends:
•

Artificial Intelligence:

There are several AI extensions that can assist in optimizing the store's performance. These extensions can help with product recommendations; assist enterprises to streamline inventory management, etc. These extensions are of great assistance in marketing and bringing in data from several other touchpoints.
•

Chatbots:

Your consumers seek a website that caters smooth interaction. AI and chatbots can help in lowering the waiting time and address human errors. So, partner with a Magento Provider Company , and get a store with chat support developed
•

Push Notifications:

Another trend that you can expect in the coming year is push notifications. Though this isn't the newest concept, it will stay in trend for the upcoming years helping retailers to improve conversions and engagements
•

Voice Search:

This is considered the future of E-Commerce. By 2023, the voice search in E-Commerce store development is expected to be worth more than $80 billion per year. This trend is slowly becoming quite popular and soon will be the new norm.
•

Social Selling:

Businesses started using social media platforms to promote their products, and soon social selling became a popular E-Commerce trend.
•

AR/VR:

The technological revolution, especially AR/VR has changed how businesses cater to the shopping experience of their customers.
•

Progressive Web Apps:

The use of PWA is one of the most common trends out there, it is a website that operates like a mobile application making it easier to access and use.
•

Personalized Shopping:

If you want to excel in the coming year, then ensuring that your Magento Store caters toa personalized shopping experience is a must.
•

Blockchain:

Though this trend is currently in its emerging stage, it is being used in many E-Commerce store development and Magento Services providers.
Conclusion!
Creating a customized E-Commerce store is possible with Magento and leveraging the trends can enhance the overall performance of the store. Implementing the trends for the year 2023 will not only help your business to stay ahead of the competition but also will escalate your business growth. And the Baniwal Infotech Team can help you in developing a unique Magento E-Commerce store for your business.
Check out how our team can help you, by visiting our website or you can also drop your queries and requirements at info@baniwalinfotech.com, and get answers to all your queries from professionals.