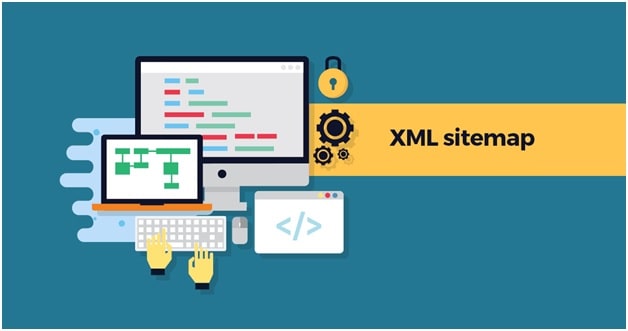 Google has evolved a lot over the years. What you see on Google today, might not be available tomorrow, as Google continues to get smarter and better. And getting to the top of the Google search results takes a lot of effort.One of the most common, well-known, and rewarding efforts is SEO i.e., Search Engine Optimization. With Google changing its algorithms frequently, it becomes essential to adapt to new changes that were inconceivable yesterday in the context of SEO. One such age-old concept is the use of XML sitemaps.

Sitemaps aren't something new, rather they are something you can't afford to miss when laying the foundation of a website. However, website owners and marketers have been recently realizing the value of this SEO tool. Even though Google is getting smarter each day, being the Best SEO Services Provider, we highly prefer and recommend guiding the search engines in the right direction the bots need to head in a website. In simple words, using a sitemap you try to help Google understand which pages you want to index. This means that you can make use of XML sitemaps to boost your SEO efforts and come up with more definite results.


What Do You Need to Know About the Sitemap?
Though XML sitemap might seem a heavy term, it can be understood easily. This is basically an architectural blueprint of a website, which serves as a direct connection with Google. When you create a sitemap, your ultimate goal is to make it easier for Google to index your web pages. In simpler words, the XML sitemap is a list of your website's URLs that shows what content is available on your site and how the bots can reach it.
If you are still confused about whether your website needs a sitemap or not, here are certain points that would help you decide:
• Your site has thousands of pages or deep website architecture
• Another situation when a website needs a sitemap is if new pages are frequently added
• Or if you frequently change the content of the existing pages
• Suffering from weak internal linking and orphan pages
• Lack a strong external link profile
Even though we have listed a few situations when your website needs a sitemap, we highly recommend every website use an XML sitemap from an SEO perspective. This might not sound too much convincing. Thus, here is how you can use XML sitemaps to boost SEO. Let us have a look:
• Sticking to what Google says
Well, make a note of the fact that Google has a set protocol that all XML sitemaps should stick to. The XML sitemap should use UTF-8 encoding and start with the following tag: . Moreover, in order to get noticed amongst an ocean of websites, it is highly essential to submit a sitemap index to Google Search Console and Bing Webmaster Tools.
• Using the right format structure
In case you run an international website with multilingual features, integrating the hreflang handling is recommended. Moreover, you need to implement the right format structure of an XML sitemap by ensuring that the sitemap mentions any changes made by you as per the protocol.
• Consider the markups
The XML sitemaps are supposed to follow the exact markup rules and once the markups are ready to go, the sitemaps are generated effortlessly without human errors. However, we highly advisechecking more frequently for errors to avoid inaccurate results, outdated links, or any kind of duplication of URLs.
• Using the best way to create an XML sitemap
You might often miss out to make changes to a sitemap to add informative parameters to new pages. Though you can choose an automated method to create a sitemap on various platforms, picking the best and most compatible platform is a must.
• Compress it for better indexing
The point of compressing a sitemap is to unburden some of the load on the server. Moreover, you will have to divide the URLs across different sitemaps.
Perks of having an XML sitemap
Now that you know everything about an XML sitemap, here we have some quick perks of having a sitemap:
• Lists all URLs, even the pages that would not have been found by Search Engines
• Allows prioritizing pages
• Gives temporal information
• Further gives information back from the Google webmaster central
An XML sitemap can be of great assistance for boosting SEO. So, if you haven't incorporated it yet, then you are missing a lot. If you are a person with a non-technical background and want some professional
assistance or if you have any queries, the Baniwal Infotech team can help you. We provide seamless web and mobile development, design, and digital marketing services.
Visit our website i.e., https://baniwalinfotech.com/ to find out how we can assist you in boosting your business's online presence. You can also drop your queries at info@baniwalinfotech.com and our professionals will clear all your clouds of confusion.