How Long Does It Take to Rank on Google's First Page Organically?
A lot of people have a misconception that ranking on Google's first page is an overnight process. Well, let me debunk this myth for you. Neither there is any magic formula for ranking on Google, nor a set criterion to follow. There can be a lot of shady companies out there claiming to rank your website on Google within a week or a month, or some even claim to rank a website on Google's first page overnight. Well, that is the height of slandering.
Before you get into the timeline, there are two basic factors that you need to consider:
• No. 1- Google has never revealed its exact ranking algorithm or formula
• No.2- Rankings largely depend upon the SEO efforts
Other than SEO efforts, the rankings of a website depend upon too many factors including Backlinks, niche expertise, user engagement, page speed, responsiveness, consistent publication of engaging content, and the list continues.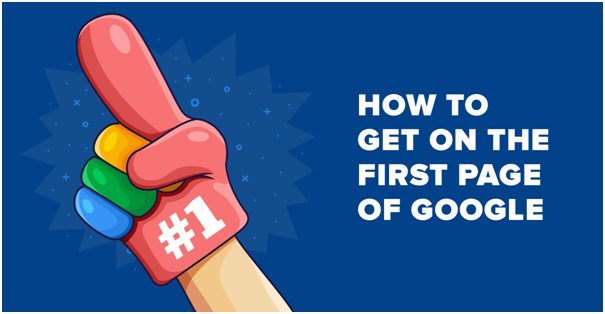 Generally, it takes around 3-6 months for a website to rank on Google's first page. There are certain questions that have to be answered to find out a rough idea of how quickly a website can get to the top. These questions include: How many keywords does it want to target? What's the competition for those keywords? What's the current state of the website? What's the budget? Once the site is audited properly, a digital marketer would be able to come up with a rough idea about the SEO strategy as well as the time it would take to rank on Google's first page organically.
Effective Measures to rank on top
While implementing different tactics to rank on Google, a major point to note is that Google is not focused on quantity, rather it majorly focuses on quality. One needs to have a secure strategy to get on top of SERPs. This strategy includes:
• Determining keywords
• Letting Google know your keywords via meta title, meta description, URL, Alt tags, etc.
• Writing for humans and not for bots. This means that your content should be user-centric and informative and not just for the sake of stuffing keywords
• Emphasizing on location
• Optimizing for mobile
• Focusing on user experience
Ranking on Google might seem lucrative but is definitely a tough nut to crack, especially for the ones having zero technical knowledge. To make the process easy for you, Baniwal Infotech is here offering impeccable digital marketing services helping brands to grow exponentially. Thus, feel free to visit us at https://baniwalinfotech.com/ and learn more about how our digital marketing experts can help your business and your website to make their place on Google's first page.