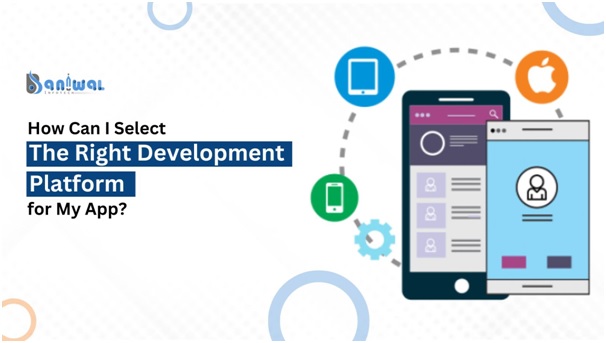 To develop a workable, effective, and user-engaging mobile app, you first need to find out the tech stack required. This way you can build a custom mobile app as per the project requirement, and makes it seamless, easy, and effective in supporting your day-to-day business works. But there are a few steps involved in recognizing the optimum mobile app development platforms, let's explore them and find the best one for you keeping in mind user experience and easy user interaction with the mobile app.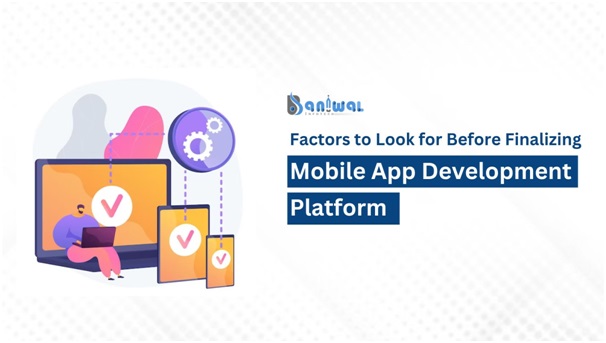 Factors to Look for Before Finalizing Mobile App Development Platform
The UX design in a mobile or web app stands for the user experience. Moreover, it helps to determine the simplicity of using any app and get your work done in the least number of steps. An efficient mobile app development service understands the value of a happy user. As he will not only go through easy UX and will not only come back but also recommend another person to use your web or mobile app. As every user is there on the market to get the best product more easily. Also, there are multiple providers to do the same, but they fail due to complex or more than required steps. This further results in abandoned carts, customers leaving the page just before checkout, not filing the complete details, etc.
Ease of Use:

A mobile app should be user interactive, attractive, and easy to use. It helps increase accessibility and user rate, decreasing overall app complexity and system bounce rate. A Mobile App Development Provider Company understands the importance of an easy UI & UX design to encourage users to stay on the platform for more time leading to an increase in conversion rate and increased SERPs on the search engine.

Business Requirements:

Before finalizing any app development platform, you should analyze the business requirements. The tech stack, resources, and app functionalities can only be defined as per the business model, the market, the kind of products and services you are into, and the reference of your potential audience. Doing a complete beforehand can save up a lot of costs, and a model failure for your business with a non-justifying or incompatible app development platform.

Costing & Management:

After analyzing the tech stack requirement, you should focus on the kind of budget you require and can deploy on the mobile app whether you can develop it in-house or outsource it to any efficient mobile app development Company, you need to analyze budgeting. Also, for a successful project development you need to stick to it and stay under budget throughout the project development phase.

Tech Lifecycle:

While analyzing the tech stack, you need to understand its lifecycle, i.e. how old the technology is, whether is it going to stay for a longer time interval, whether is it obsolete and needs special resources to develop, and is it really useful for your business in the long run. Efficient mobile app development services understand the lifecycle graphs of new and old development frameworks effectively; they are familiar with the tech base, tech updates, and the number of projects going on any tech stack at any given time. Hence, they can help you in finding out the best one from a pile of options for your mobile app development.

Safety & Security:

In this digital world, cyber threats and theft are increasing. And as a result, to keep your web platform safe, you need to find the tech resources which are developed with the strength to withstand cyber attacks and cannot be captured immediately. Emerging technology like Laravel, Kotlin, Java, Swift, etc provides the required security parameter to tackle cyber threats with additional supports and impenetrable system security protocols.

Resources & Expertise Availability:

Understanding the kind of expertise required to develop the mobile app on the required platform, i.e. if the platform is quite new and doesn't have that many developers working on it. Or it has a large community that can help you out anytime with known or unknown system vulnerabilities, errors, and modifications. Choosing the right mobile app Development platform and focusing on these parameters is rather essential to maintain the longevity of the system.

System Integrations:

An efficient mobile app needs to be integrated with the internal working system in the organization to track performance, optimized working, further analysis, and much more. Also to work efficiently it needs to be integrated with the system and should enable enhanced system developments. All this can be done through a mobile app development provider Company, by tech analysis, compatibility check, and required improvement in the systems. Also, using the compatible system modules you can save up your cost and future hindrances.

Performance & Scalability:

The chosen tech stack should be at par and well-performing on the parameters of scalability and performance. You cannot expect a slow app to gather a new audience or retain the visiting ones. It will not only cost you business but also downgrade your image. Also, how the mobile app behaves with increasing or decreasing system usage. Factors like server load, scalability, and performance play an important role in business success.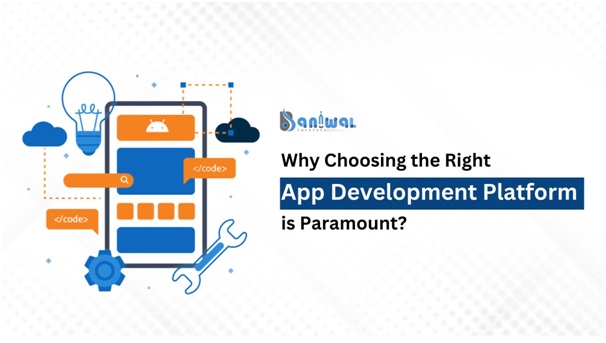 Why Choosing the Right App Development Platform is Paramount?
1. The right app development platform will enhance your business efficiency and conversion rate. This will eventually result in increased profit and conversion rate and business success rate. If you outsource your app development to third-party Mobile App Development Services, they can help you recognize the optimum platform for mobile app development for your brand.
2. An efficient mobile app enhances user and business security, with security systems and protocols. Implementing data encryption and two-factor authentication for user access, and applying pen-testing and impenetrable security protocols against cyber threats and thefts.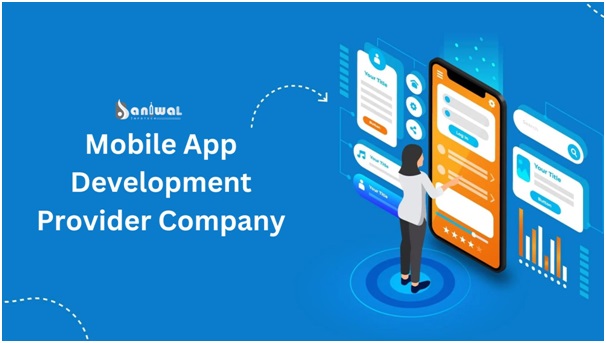 Conclusion
A right development is vital for your business development. By hiring a Mobile App Development Provider Company, you can effectively point down the factors and by working on it create a seamless, fast, and compatible mobile app in no time. Getting the third-party Mobile App Development Services can help you cut down your cost by their in-house resources, and get an effective app developed as per business requirements.
FAQs
Why is choosing a development platform so important?
With so many available development frameworks for native and hybrid mobile apps, we need to be precise to actuary develop a mobile app for our business. Hence, deciding on the tech stack and analyzing it per business and project requirement can cut down on last-minute changes and huge costs to the business.
Also, it ensures better app functionality, compatible working with integrated systems, and optimum work performance in both peak and low hours of traffic.
Can I build an app without coding?
If you want to develop one page or a static website, you can give a command to the AI bot and get a web app developed in no time. But complex and feature-rich web apps still required experienced and professional developers to make a workable app development model. For this, you can either develop it in-house or hire third-party web app developers in case you don't already have the resources.
How much will my app cost to make?
Though app development is a huge investment for every organization, its intensity completely depends on the kind of mobile app you are trying to get developed. Also, the tech stack, resources, and software you are going to use in the development highly affect the final cost of the project.
What is the cheapest way to make an app?
If you're looking for the most cost-effective way to develop your mobile or web app, hiring a Mobile App Development Provider Company could be the most optimum choice for you. With their in-house resources, an expert team, and access to the most modern software and technology they cut down their in-house costing to almost 50%, and you can still stay under budget and get a seamless, fast, and secure web or mobile app for your business. And the cherry on the cake is, they offer additional support and maintenance services along with their development package to clever you for the periods possible without charging anything extra than the development cost.