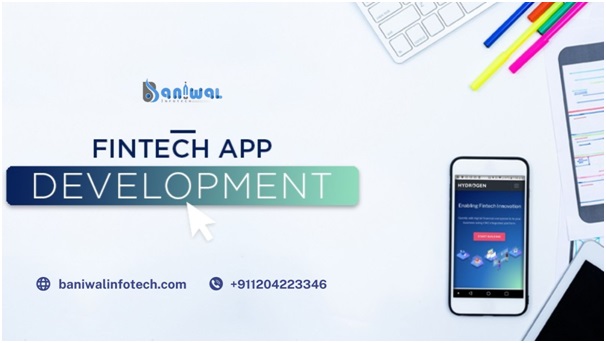 With a revolutionary change in internet usage after covid and a few structural changes in payment ways, Fintech startups underwent a booming phase. With almost 26,000 fintech startups globally, this industry is still growing and is in its booming stage. Also, it is expected to grow further at a rate of more than 5% in the upcoming years. You can say that train still hasn't left the station, and you can still get into a fintech startup if you ever wanted to. But let's first understand what the initial requirements are and how you can enter the market with a seamless mobile app.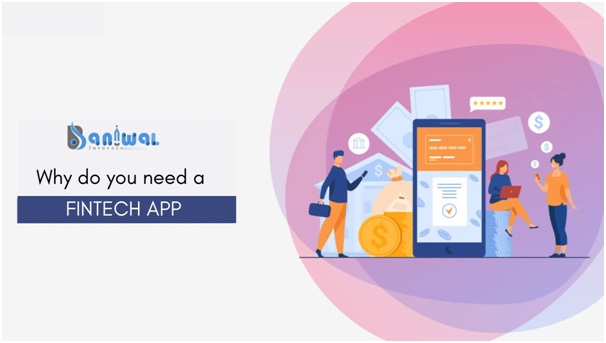 Why do you need a fintech App?
Every industry has their specification and requirements so does fintech. The business working in that industry has to follow them to get successful. The financial business always existed from the initial tie periods, in various forms but when we talk about Fintech, we get an image of a more modernized, and structured format implementing technological advancements. A Fintech app is developed keeping in mind the business structure, user requirements, legal requirements, and everything in between. It is quite different from an e-commerce store, as it comes with more cyber and financial concerns than any other industry. It could directly impact wealth. Thus, creates a requirement for a unique custom fintech mobile app development.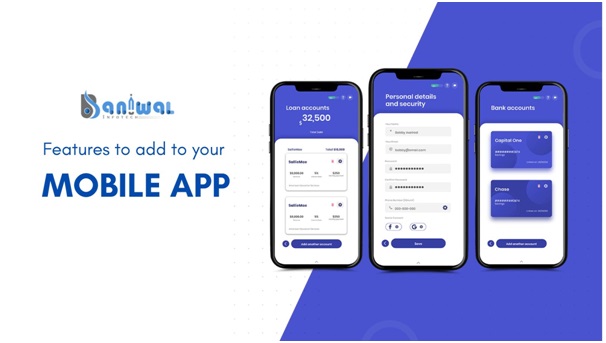 Features to add to your mobile app
Let's understand a few functionality & requirements that you should consider while getting a fintech mobile app developed.
Multi-user Collaboration:

Every financial transaction requires more than one party involved. To ease out the process you can enable multi-user collaboration in your platform. Like sharing consent, documents etc. Thus, having a multi-user collaboration can save them a lot of trouble in sharing multiple files using a different platform. Hence, to work seamlessly it should support multi-user collaboration instead of using multiple apps for each process individually.

Biometric App Unlock:

To ensure maximum safety and increased usability, biometrics is one of the major features. With most people using smartphones, they are habitual in unlocking their devices by fingerprint or biometrics instead of using a password or pattern every time. Thus, adding a biometric seems more functional for a fintech app, to enhance user experience and protect their financials at the same time.

Live Chat & Customer Support:

Every inconvenience for users related to money always seems bigger. In such a crucial time, they need reassurance that their money is safe and is not going anywhere. Hence, this generates a requirement for a 24*7 live chat and support feature in your fintech app.

Third Part Integrations:

Multiple parties get involved in the payment system in a Fintech app working process like the platform where payment needs to be done, the payment app itself, and the third-party authenticator. Hence, to work seamlessly it should support third-party platform integration like booking a flight from a third-party app, making a payment, and getting it booked on the actual service provider apart from the mediator or the platform.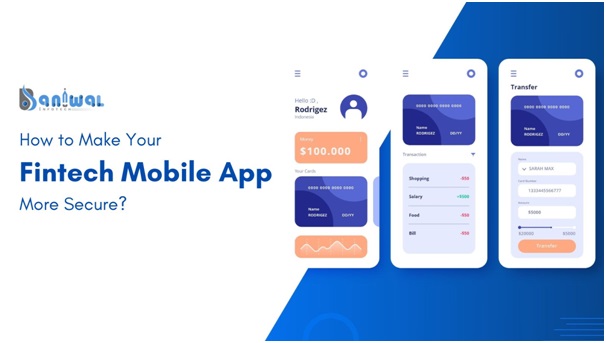 How to Make it More Secure?
The major concern with a fintech app is its security. A mobile app development company can help you develop a safe and secure app as they have previous experience, required resources, and tactics to develop a bulletproof mobile app.
Cure Vulnerabilities:

While developing a mobile app, a few vulnerabilities and loopholes remain till the end. By using pen-testing methods you can cure these loopholes to make the app more safe and secure. An experienced mobile app development service provider can help you go through these tests to ensure the data and financial safety of the users.

Identity & Data Security:

To ensure unauthorized access restriction, imply the required data security protocols like passwordless logging, biometrics, two-factor authentication, etc. Resulting, you can establish a trust factor among the users. Also, leaving no or a very low spot for cyber threats and hackers sneaking into the app and causing financial losses to the user.

Malware Protection:

Staying active against malware attacks can save a lot of trouble for your Fintech business. With so many attacks stimulated and designed only to harm the user financially, need to add a security layer while deploying your app to the public cloud servers. Also, it could save a lot of trouble and financial losses for your users.

Secure Third-party Integration:

With the Fintech app, you cannot surpass or ignore third-party integration. To make your app user-interactive you must ensure secured third-party integration. A mobile application development services provider understands the importance of secure third-party integration. Even when you have to integrate you don't need to compromise your server, data, and financial security to intruders, hackers, and virtual attackers.

Passwordless Login:

A passwordless logging structure, using OTPs, device verification, and security question will add a security layer to your mobile app. Also, a custom mobile app development company can help you in designing a seamless fintech UI/UX design for your mobile app. Also, these specific features eliminate the necessity of remembering the password, saving it to search engines, or noting it down somewhere reducing unauthorized access in many ways.
Conclusion
To develop a seamless, attractive, user-friendly, and secure fintech mobile app, one of the most effective ways is to hire a mobile application development services provider. A web and mobile app development company can not only help you but take you out of any jam. It could be safety, user security, data security, malware threats, or anything else. As with a boom in the fintech industry, entering this business currently could be profitable. And following the guidelines and structured strategies you can enter and establish your business through a Fintech mobile app, with a huge user base.
FAQs
How fintech app development benefits your business?
Getting a Fintech mobile app for your Fintech business highlights the major features, functionalities, and deliverables of your business. Also, it enables a trust factor among the users apart from giving them an easy and secure platform to use.
How can I improve my fintech Mobile app?
You can always improve or restructure your Fintech app making it more secure, and seamless by hiring a custom mobile app development company. They can help you with your UI & UX design, app security, and enhanced functionalities.
How to build an app for fintech?
You can either build your Fintech app in-house or outsource it. If you decide to build it in-house, choose the right tech stack suiting your business requirement. For this, you can draw an app blueprint, follow the layout, hire your team, and initiate the development process. After getting it right, deploy it, register on the app store, and play store and let the users roll in.
Do you need coding for fintech Mobile App Development?
Yes, you do need coding for a Fintech app. As Fintech apps are feature-rich and cannot be developed using off-the-shelf platforms. Hence, you need to find a mobile app developer with the right set of qualities. One who is experienced in the tech stack to provide a workable, attractive, and secure mobile app for your business.
Which programming language is considered best for a fintech app?
Python with its data science libraries and versatility makes it the optimum choice for a Fintech app development. Also, it makes an excellent choice for developing trading algorithms that can analyze market data and automate the working based on pre-defined commands.