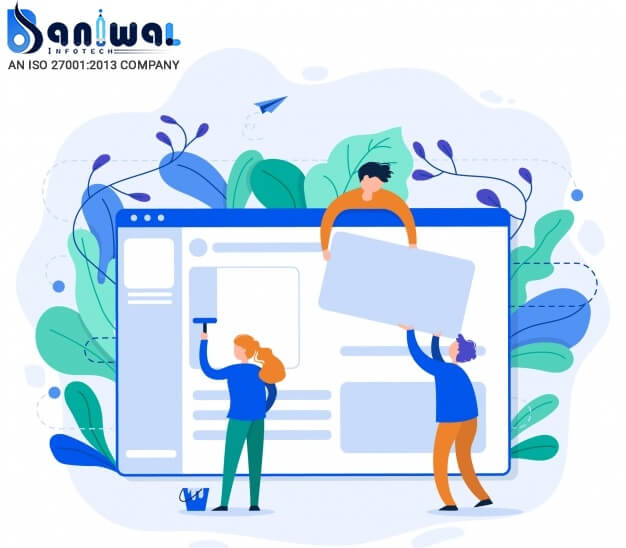 As Digital technology continues to develop at a fast pace, so will web design. As of 2018, there are 4.1 billion Internet users worldwide, all of whom rely on the functionality and design of websites. This is what essentially drives the constant need for web design developments.
2019 brings in new innovations, but also its own share of challenges.
Get to know the current landscape and learn about the top web design trends of the year.


Interactivity
Web designers have been experimenting with interactive websites for years. But it is only now that we've been able to come up with truly interactive designs that don't feel gimmicky. Thanks to faster internet connections and better hardware and software, new interactive designs no longer must be slow, loud and bulky.


Responsive designs with app-like functionality
This year, responsive designs are not just potential options. They are a must. As more users migrate from desktop to mobile, your online content should be able to adapt to different gadgets.
Our Website Application Development Services are taking centre stage in the current tech world, and apps are taking on responsive and adaptive approaches. Thus, web designers and online content creators could focus on allowing consumers to use a website in an app-like sense. This approach shows a responsive and adaptive design with full functionality. In the age of cloud computing, websites with full app-like features are expected to flourish this year.


Asymmetrical layouts and broken grids
More web designers are exploring the potential of asymmetrical layouts. While symmetry is often used to create a "neat and professional" look, more adventurous brands use asymmetry to create movement and interest on the page. This is best done with broken and adaptive grids.


Fluid and organic shapes, bold colours
Designers may have to go easy on incorporating edges, as many are exploring fluid, organic shapes as well as curved and broken lines. These elements make the design more amicable, perfect for brands that do not wish to take themselves too seriously.
At the other end of the spectrum are bold colours that we do not usually see in everyday life. Bright hues such as neon pink or burnt orange are likely to become popular again, as a response to the explosion of minimalism in pop culture.


Videos and more videos
Another blessing of the 4G era, videos on homepages are now easier to pull off and are set to become an even bigger trend this year. Videos are powerful branding tools, so maximising them in web design is a huge plus. It is also a great medium for data visualisation, as the information can be presented in a more appealing manner.