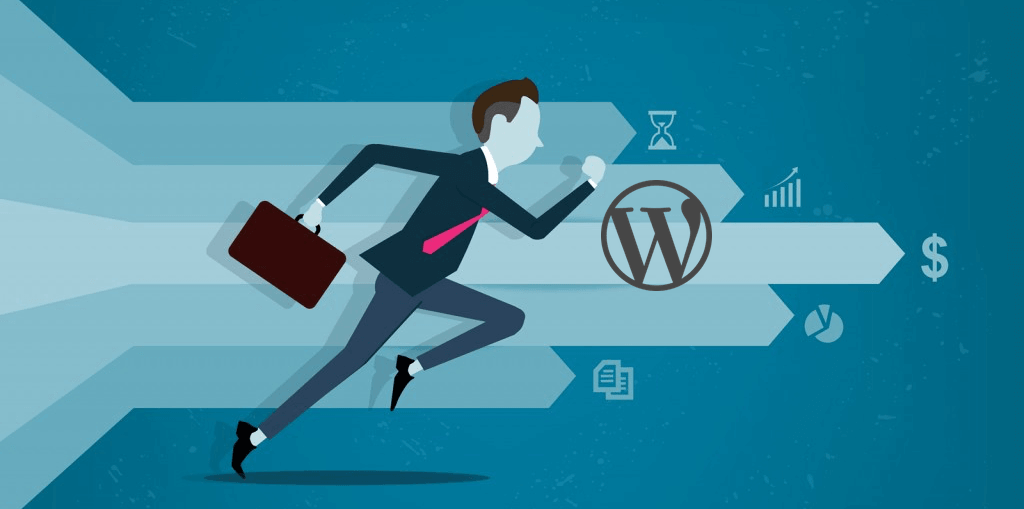 There are numerous factors for the slow WordPress website/blogs and their admin panel/dashboard. The main cause of slow loading & slow processing is a huge number of plugins, Images, some JS files we used on the website and the server response time

Delete Unused Themes From the website
Deactivate Unused Plugin and delete from the website
Avoid Using the High CPU Uses Plugins
Update your PHP version of the Hosting
Configure Cache WP Rocket or W3 Total Cache
Cleaning the database, means removing the extra tables.
Identify the Sources of high CPU
Avoid EIG Hosting
Configure WP Disable
Host website with the best Hosting provider like Siteground
Limit & Block Spammy Crawlers

First of all, we need to remove all the unwanted or unused plugins from the website, then we need to check which plugin is having the high CPU uses, so that we can remove or can find the better option instead of that plugins.
Then we need to optimize each image, CSS & JS files. So, let's come with me will guide you how you can identify images, CSS files, & JS files that need to optimize along with the plugins which have high CPU uses.
To check the images, CSS file, JS files & high CPU uses Plugins you can check your website at the GTmetrix, and check the each tabs one by one: PageSpeed, Yslow, Waterfall, Timings etc…
Now, you need to follow all the given recommendations, like optimizing the Images, CSS, JS etc…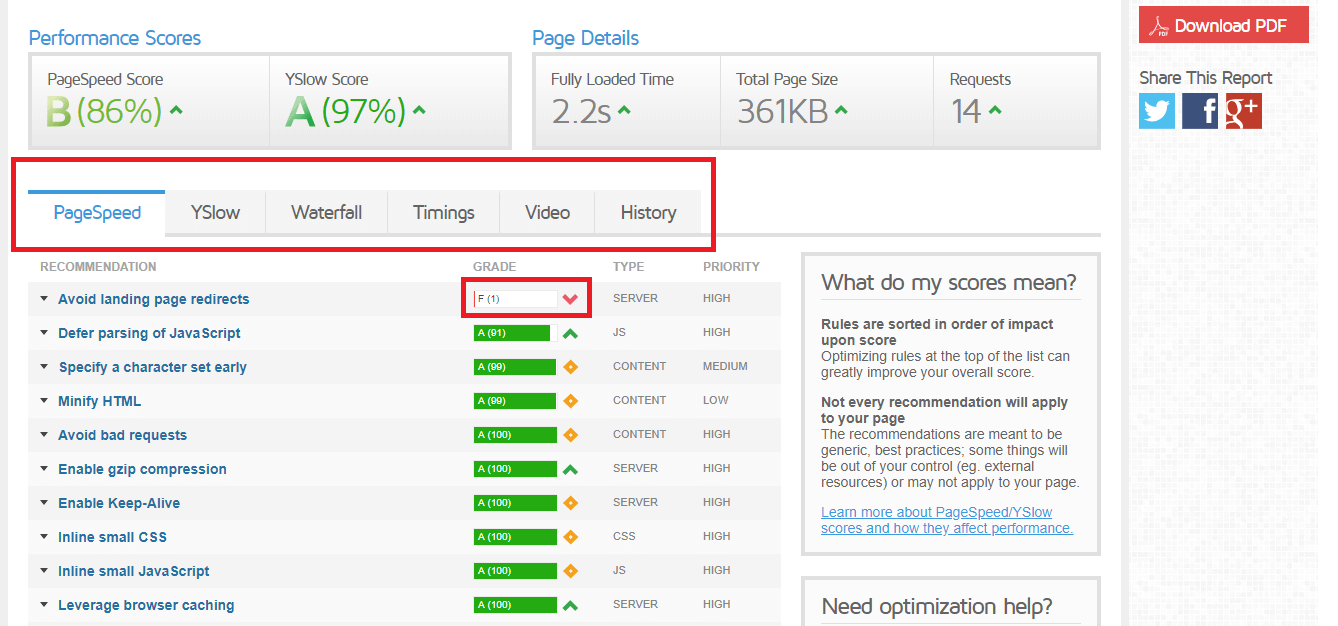 Click each tab one by one and follow the instructions, you can download the compressed file from there as well & can replace with the older files.
(Please note you must take the backup of each file & folder before making any changes or I would suggest you rather than deleting the old files, just rename it and upload the compressed one)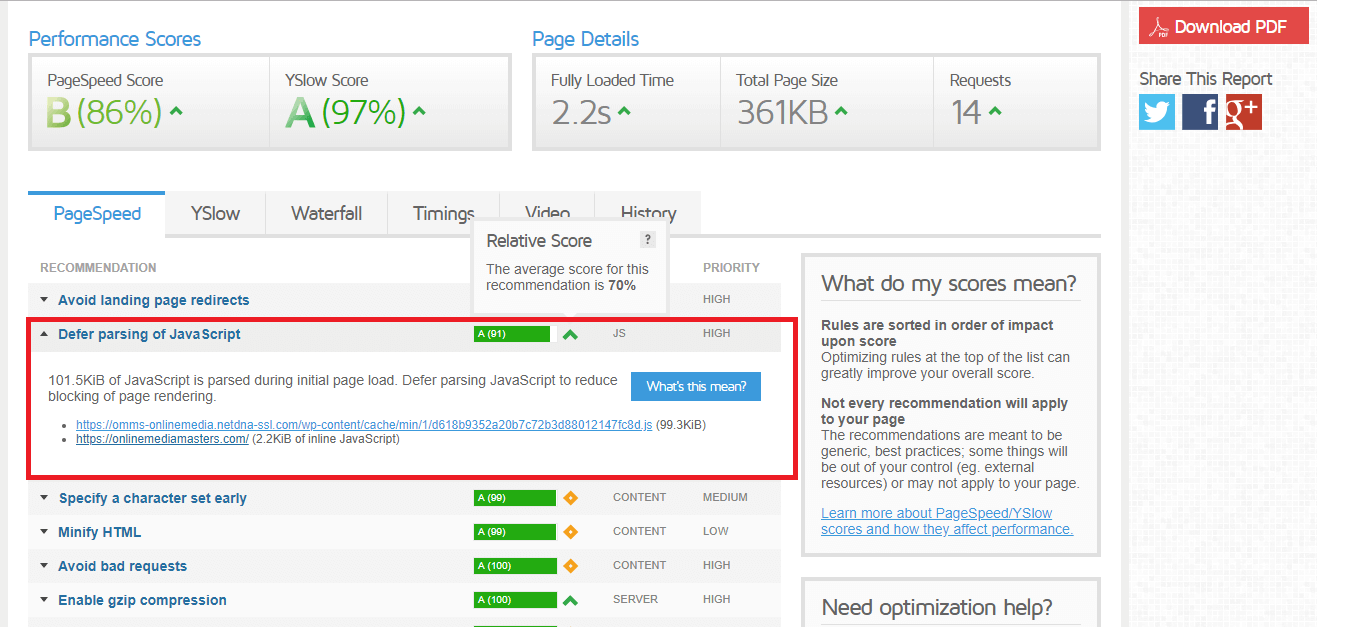 To check the high CPU uses/Slowest plugin, you can find at the Waterfall tab, which regularly appears multiple times in your Waterfall, Page Speed, and YSlow report when you hover over your URL.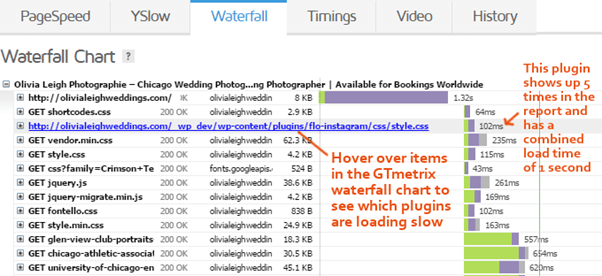 You can also check the Timings tab in the GTmetrix …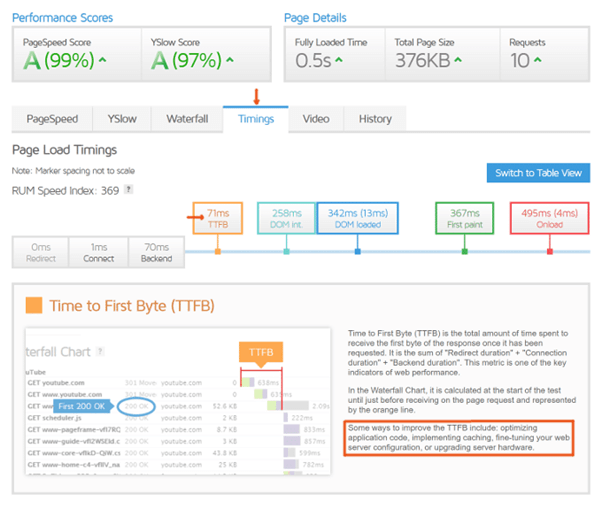 1. Delete Unused Themes From the website
Remove extra theme from this section, as while installing the WordPress by default 3 themes get installed on the website, just check which theme is active & remove all the extra themes other than the active. or you can delete the extra theme folder from the Cpanel in wp-content-> theme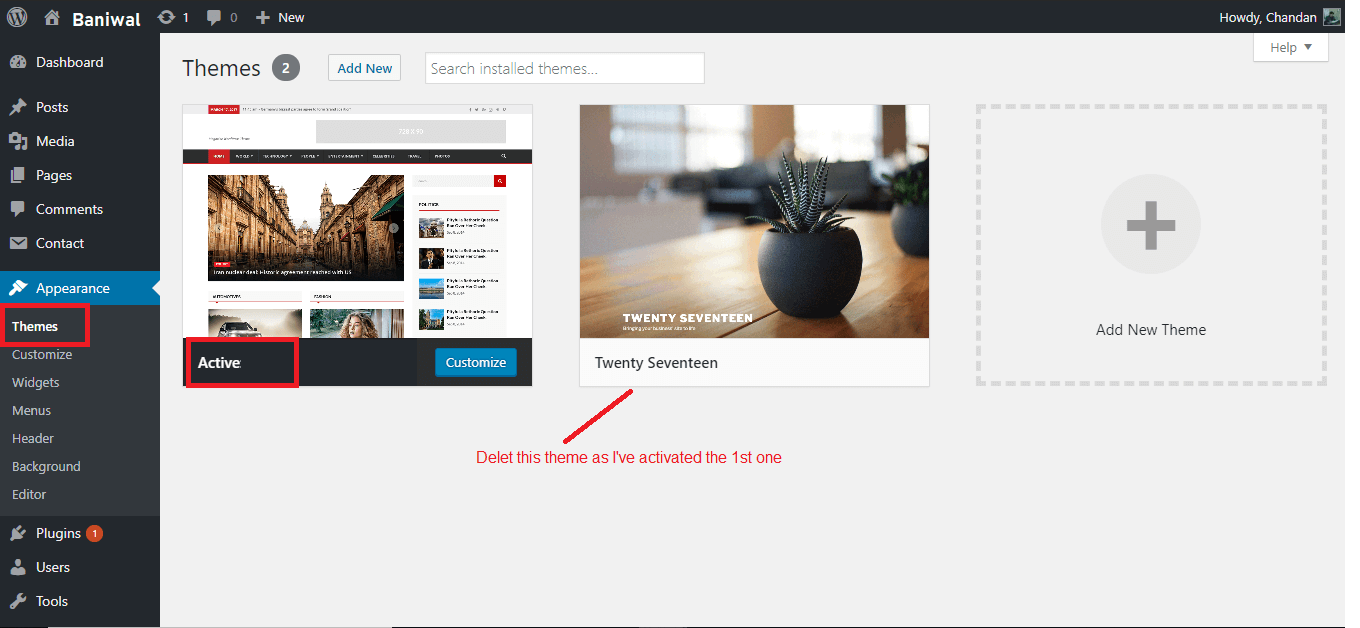 2. Deactivate Unused Plugin and delete from the website
To deactivate & delete the extra plugins you need to go plugins menu and check which plugins are not in use just deactivate & delete that.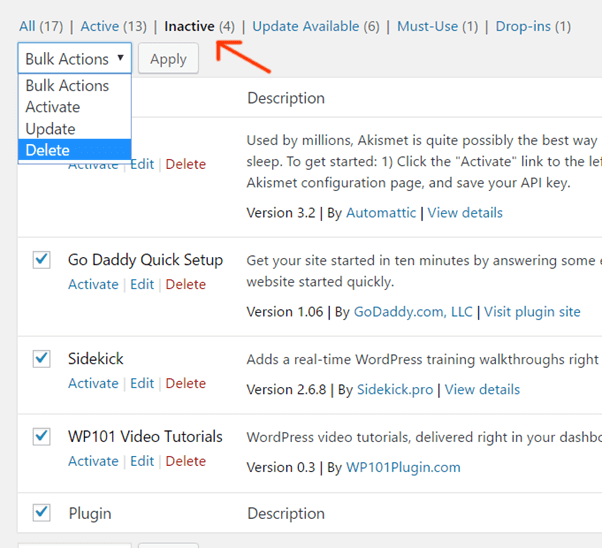 3. Avoid Using the High CPU Uses Plugins
Some of the common high CPU uses plugins are page builders, Chat, Multiple Gallery, Facebook Comment, Yelp Comments, related post, statistic sitemap, calendar, and many more plugins that run ongoing scans or show in processes. You can check on the GTmetrix Waterfall tabs which appear multiple times. Below I've mentioned 30 plugins name you should avoid using:

Fuzzy SEO Booster
Google XML Sitemaps
Slimstat Analytics
Broken link checker
Contextual Related Posts
Option Tree
Sumo Me
Next GEN Gallery
Better WordPress Google XML Sitemaps
WP Power Stats
NewStat Press
SEO Auto Links & Related Posts
Reveal IDs
S2 member
WP Statistics
Yet Another Related Post Plugin
Constant Contact for WordPress
Disqus Comment System
Essential Grid
Similar Posts
WordPress Facebook
WP-Post Views
Jetpack
WP Cloaker
AdSense Click Fraud Monitoring
Digi Auto Links
WordPress Popular Posts
Vault Press
WordPress Related Posts
Yuzo Related Posts
4. Update your PHP version of the Hosting
The latest PHP version is PHP 7.2, but I would recommend you to use the PHP7.0 version as some of the Plugins & theme don't compatible with the 7.2 version or even PHP 7.0. So before upgrading your PHP version please check each plugins version compatibility using the PHP Compatibility Checker plugin, and to know your website PHP version use this plugin Display PHP Version plugin.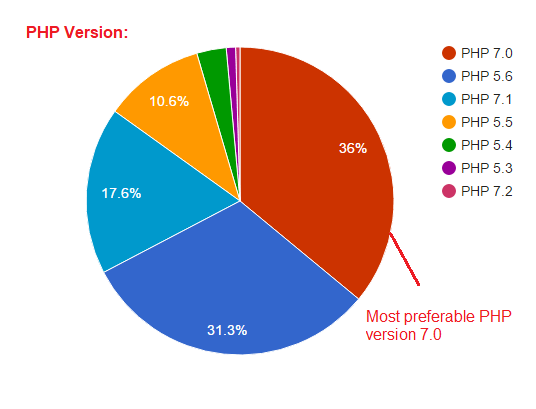 5. Configure Cache WP Rocket or W3 Total Cache
WP Rocket is one of the best Cache plugins, as this is the premium plugin of Worth rupees $39 and with this amount, it is not at all bad choice. If you don't want to give load on your pocket just go for the W3 total cache Plugins. These plugins will help you to improve your website speed as well as the search engine result page ranking. More than 10X times your website speed will improve.
Note: If you are using the W3 total cache Plugins you must disable the object cache in the General settings of the plugins.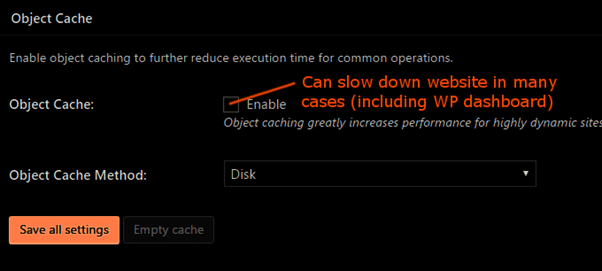 6. Cleaning the database, means removing the extra tables.
When we install some plugins new tables in the database get created, and even after deactivating/deleting the plugins some table with the data remain stored there. So, we need to remove these from the database as well.
Also, some temporary folder, trash folder and post updates stored in our database, that also, need to remove. You can do this by the WP Rocket plugins for the database settings.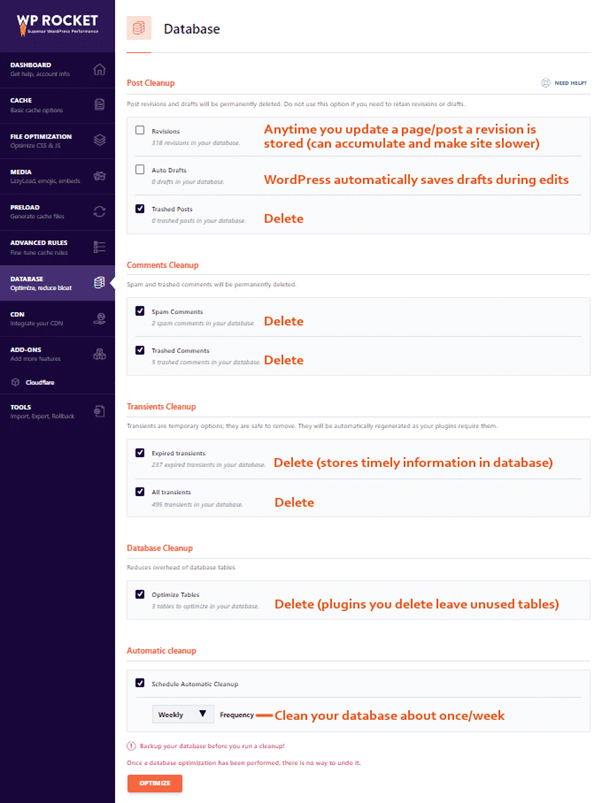 You can also use the WP-Optimize Plugin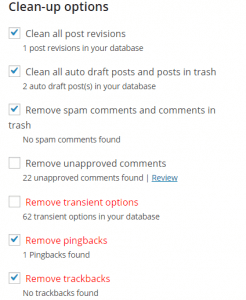 7. Identify the Sources of high CPU
To identify the high CPU uses you can check the Awstats at your Cpanel under the Metrics section. Awstats will help you to identify the High bandwidth Crawlers, IP addresses, Download files, images, Total bandwidth usage (for monitoring).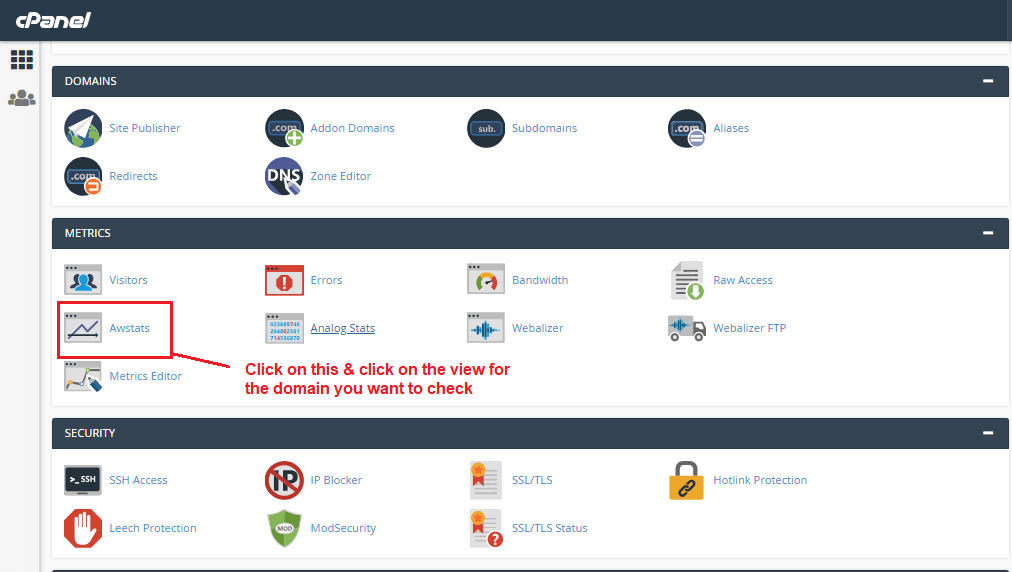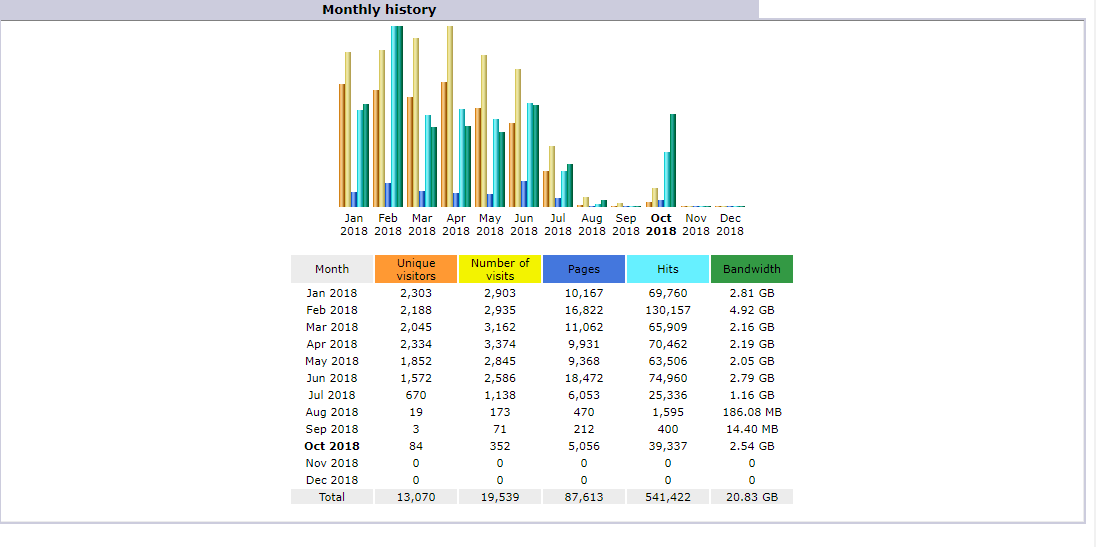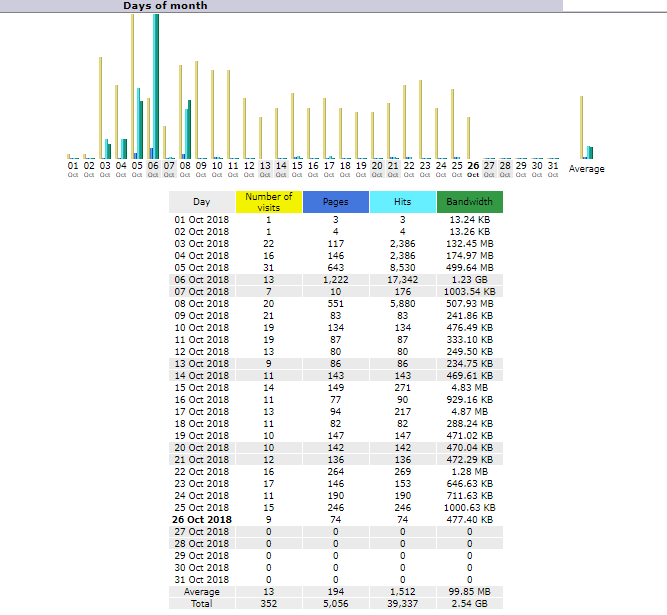 Or you can use this plugin WP Server Stats plugin, this plugin will help you to monitor your website & its core level. It will give you almost all the important server stats like CPU usage, Allocated memory & Realtime memory & etc. So, that you can easily identify the what wrong going on your website.

8. Avoid EIG Hosting
First of all let me tell you about the "What is EIG" EIG hosting provider, for the cost cutting they put a number of users at the same server, which impacts the server response time and the website speed as well. You can check 83 hosting company who owns EIG: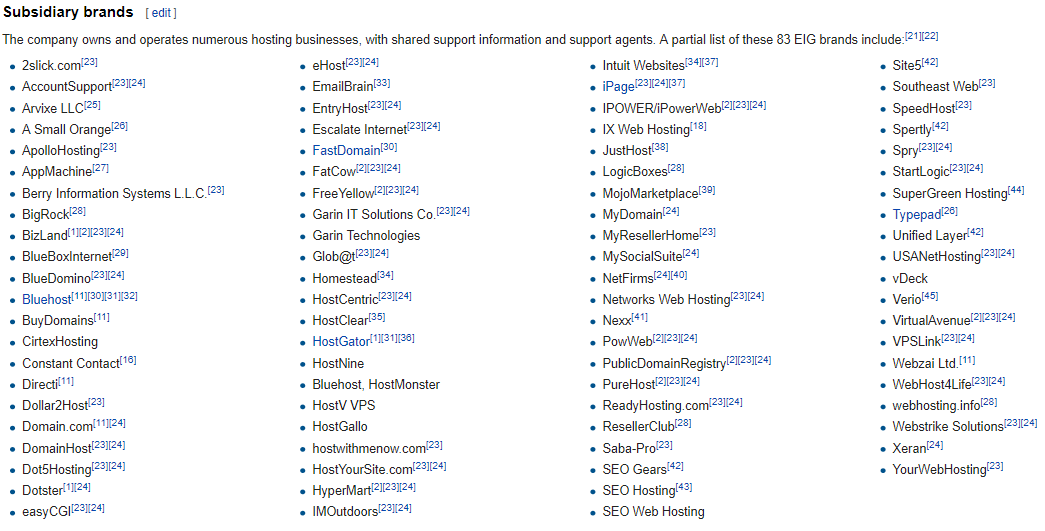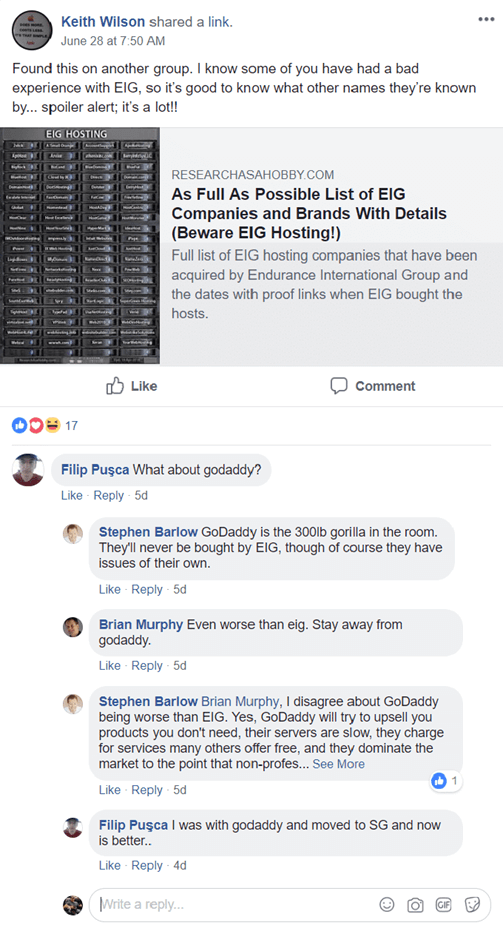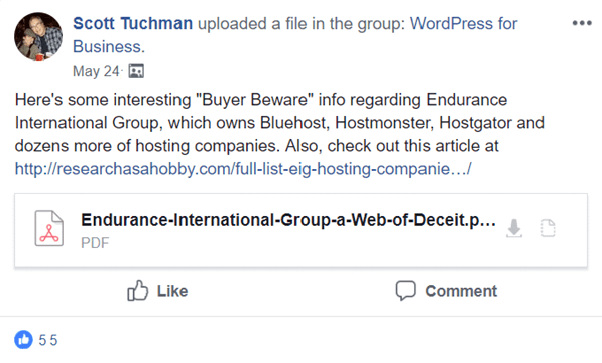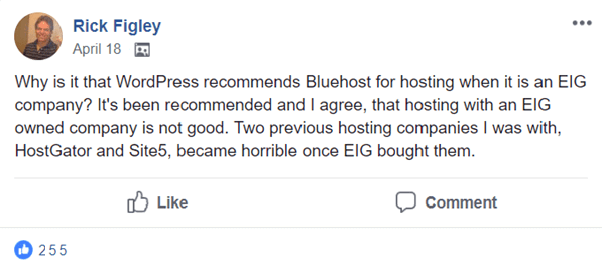 9. Configure WP Disable
To disable the some of the settings in the WordPress, you need to install the plugin WP Disable which will help you to identify the setting by which the site is loading slow or disabling the unwanted process.
You can set the WP Disable settings:
Check & disable which are you are not using.
Host your Google Analytics tracking code locally in the right side of settings
Emojis, Google Maps, and Gravatarstake a long time to load
Pingbacks and trackbacks aren't usually worth the extra resources
Scheduling spam deletion is a good idea
Disable everything in the "tags" tab since they're all unnecessary
Set post revisions to 3-5 so you have backups, but you don't need hundreds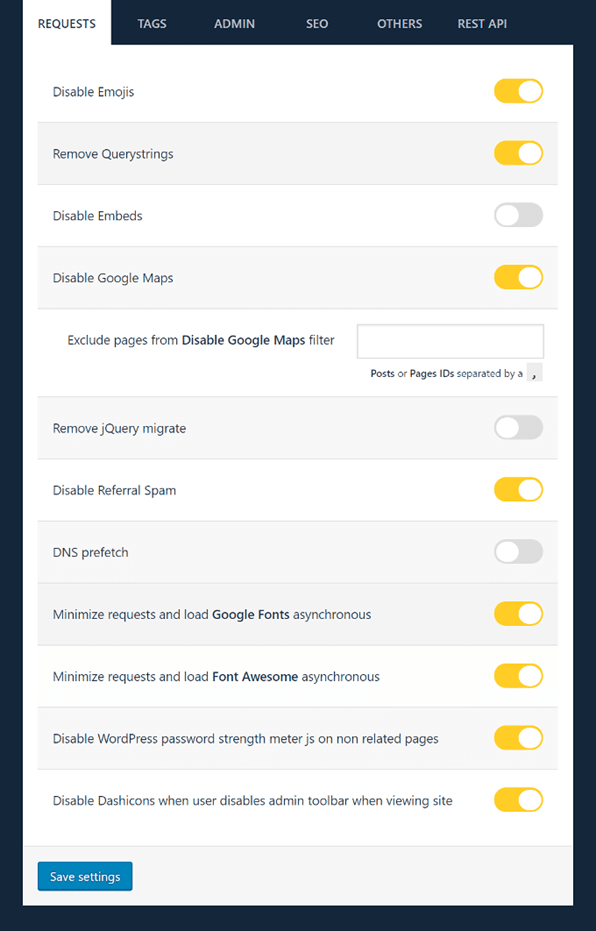 10.Host website with the Best Hosting provider like Siteground
SiteGround is one of the most popular and highest rated hosting providers in the WordPress community. They provide unique in-house WordPress speed and security solutions to make your site as fast and secure as possible. They are known for the best 24/7 support in the industry which is why they're an official 'WordPress' recommended hosting provider.
SiteGround features include automatic upgrades, built-in WP caching, CDN, one-click staging and GIT version control. They are also one of the few companies offering location specific hosting with 3 data centers in USA, Europe, and Asia. on top of all this, they have а special 70% discount for my readers.
Surely you will love the Siteground features mentioned below:
Fastest Setup: It takes just 3 clicks to set up a new site with us, and we even call to guide you through it.
Easy Website Creation: With our simple drag and drop website builder you can create a beautiful website in no time.
Website Migration: We can migrate your site. No hassle, no downtime, free on Hosting.
Easy Contact 24/7: Our support team can be reached 24/7 over phone, chat and ticketing system.
No Waiting: No on-hold time on the phone and on live chat and an average 10 min. response on tickets!
Real Help: We know a lot and we are always ready to use this knowledge to help you!
All-Inclusive User Area:
One-stop management
Beautiful design
Easy-to-use tools
Enhanced cPanel:
The best hosting control panel
Integrated into our User Area
Containing tons of extra features
WordPress & Joomla are crafted with unique tools that make it easy for the most
Popular applications:
Autoinstaller For Easy Start
Autoupdater For Great Security
SuperCacher For Great Speed
Staging & Git For Geeky Users
His interfaces will make your life easier:
This is crafted a unique User Area where you can manage all aspects of your account, including your domain, your billing and your tickets. The cPanel is integrated into the user area with a lot of unique functionality added to it.
This has a unique approach to achieving the highest possible uptime leading to actual numbers of more than 99.99%. We also guarantee that if you ever experience more than 0.1% downtime on a yearly basis you will be compensated.
Buy Now: https://www.siteground.com/go/worlds-best-hosting-siteground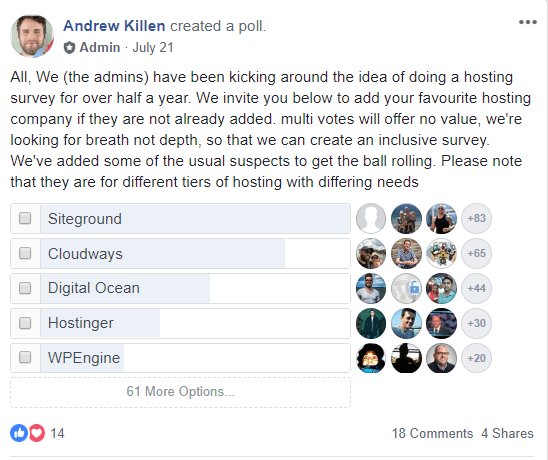 https://www.facebook.com/groups/wphosting/permalink/1160796360718749/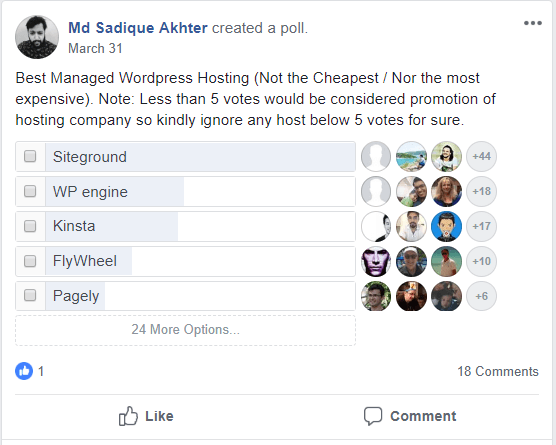 https://www.facebook.com/groups/wphosting/permalink/1327545844043799/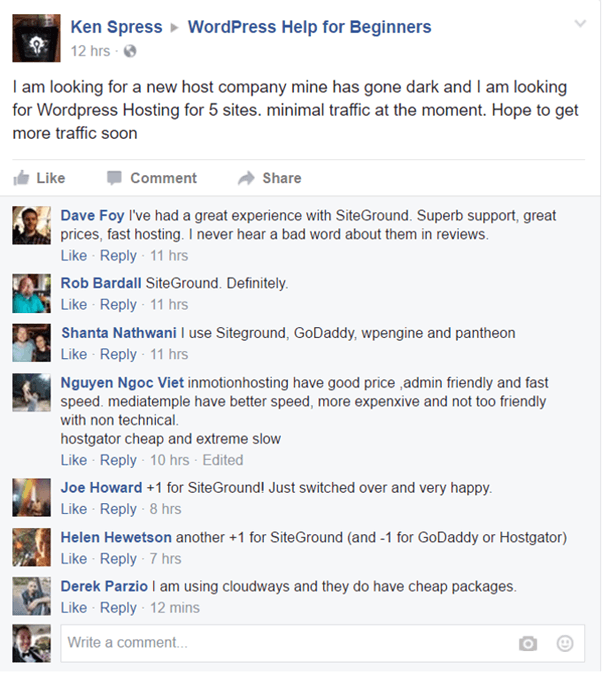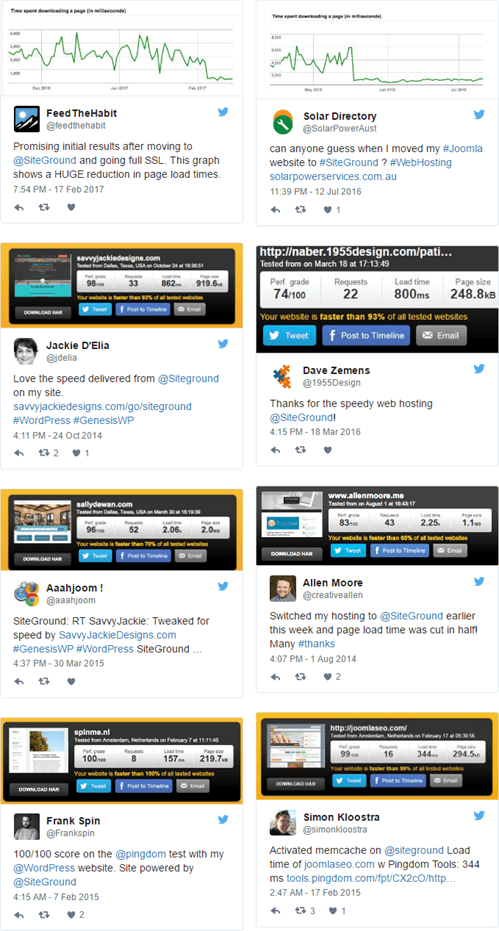 SiteGround has 3 plans – I would recommend you to go with the GoGeek has lots of features.




11. Limit & Block Spammy Crawlers
At the AWStats in the Cpanel, you can check the Spammy Crawlers, I would suggest you follow this link & add the recommended >htaccess code at your .htaccess page https://pastebin.com/BPRv4TDd
That's all friends, just follow all the given steps and let me know if you have any query or concern in comments.

Conclusion On How To Speed-Up Slow WordPress Website
Website loading time is a common issue reported by users, and this includes the sites that are created using WordPress. When we talk about a slow website, there are a bunch of factors that might affect the website speed. These factors can be poor optimization, servers not responding, etc. In order to work on your site speed, you need to identify the potential problem and find out how it might affect the performance.
Related Source: https://ruablogger.com/how-to-fix-slow-wordpress-website-admin-dashboard/