Why Use Laravel to Develop Fast Web-based Apps in 2022?
While mobile apps become a necessity for every business, deciding upon the frameworks to develop apps in 2022 becomes a tough nut to crack. As the software development industry is becoming more advanced, integral, and creative, the number of frameworks available to choose from is also increasing. Not every entrepreneur is tech-savvy, which makes it difficult to choose an ideal framework. However, in this tech-driven era, Laravel has gained continuous popularity in building unique web applications and continues to be the choice of almost every developer. But there are many people out there questioning the use of Laravel to develop fast web-based apps in 2022. This segment is going to answer this common query and unleash the hidden potential of Laravel.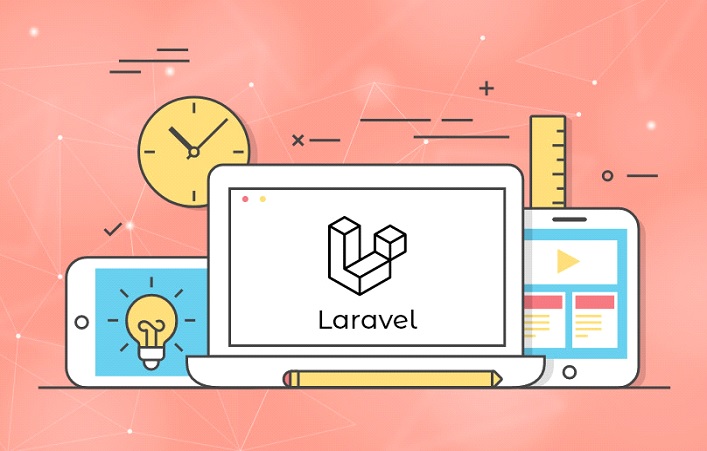 Insight into Laravel
Before getting into the details of why choose Laravel, it is essential to get a grip on the basics. Well, Laravel is basically a framework built on the MVC architectural model. This framework tries to take the pain out of development by easing out the common tasks that are used in most web projects, which include authentication, routing, sessions, and coaching. This is a free and open-source PHP framework that provides a set of tools and resources, to build modern PHP applications. What makes Laravel a common choice amongst people are the powerful database tools including ORM i.e., Object-relational mapper often termed as eloquent, and the built-in mechanisms for creating the database migrations and seeders.
What Makes Laravel An Ideal Choice?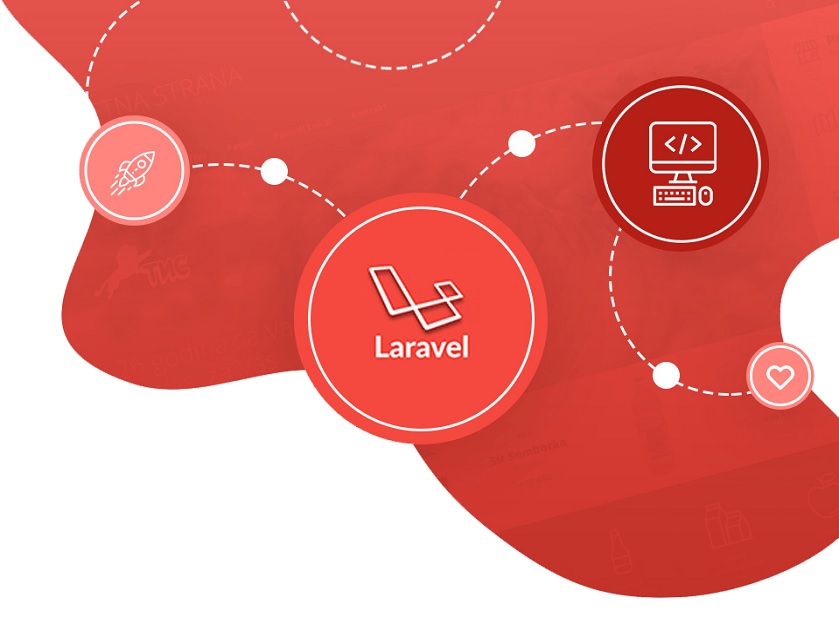 The features that come along with Laravel make it an ideal choice for developers. Below we have tried to highlight some of the most prominent features.


⦁ Highly Secure
With evolving technology and complexity, security becomes a major concern. However, with Laravel it is in the hand of your web developer to make the web apps as secure as possible. The Laravel structure provides an incredible level of protection that is not available in any other system. It further provides security-related CSRF tokens, making it a secure option to choose for developing web apps.


⦁ Support MVC Architecture
The support for MVC architecture is one of the major reasons behind Laravel being regarded as the best PHP structure. As the MVC design is built into the core of Laravel, it helps the developers in improving overall execution and documentation. And further offers a variety of features and functionalities making the websites and web apps simple yet appealing.


⦁ Libraries And Configurations
Another factor that adds to the effectiveness of this framework is the libraries and the potential to support multiple environments during web app development. This framework further sticks to the PHP principles and maintains a user-friendly and responsive environment throughout the procedure of web app development.


⦁ Separates Code
This particular feature offered by Laravel permits the HTML designers to alter the webpage with much ease without seeking developers' assistance.


⦁ Enhances Traffic Management
This framework is renowned for websites that are robust, feature-rich, and scalable at the same time. All this ultimately enhances the user experience and gives an upsurge to the overall traffic experienced by the website.


⦁ Reliable
Laravel is a safe and protected framework and can be relied upon for seamless web-based apps and sites. It facilitates speedier web app development and is regarded as the most desirable technology for future development


So, what do you think? Is Laravel a good fit for your web-based app development? If you are interested in getting a web-based app developed for your business and looking for Laravel Web Development Services then in that case feel free to connect with passionate professionals at Baniwal Infotech. For more information, shoot a mail at info@baniwalinfotech.com and let designers and developers curate an app to skyrocket your business growth. , and we will clear all your clouds of confusion.