Blogs are an excellent medium to turn your visitor into customers. Through the optimum Digital Marketing Services providers, you can use blogging as an optimum tool and gem in your content marketing strategy. Adding new blogs not only attracts new readers to your website but also increases the overall relevant traffic. This increased footfall tends to convert more viewers into customers and people looking for the products and services you offer. Apart from overall traffic growth, blogging also creates favorable conditions with the search engine.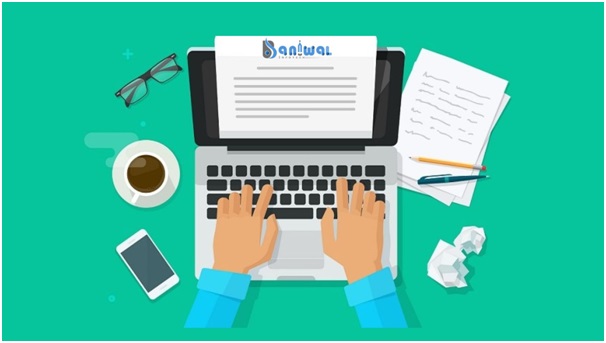 How Blogging Benefits Your Business
Increases Relatable Engagement –

While blogging increases relatable engagement in the website, it also increases the chances of conversion. Because content attracts more engagement; this increases the overall website visibility hence the chances of an increased conversion rate for your business. An SEO Services Provider understands how to use relatable content to draw the image around your products and services. It helps in building better customer relationships with time. Also, blogs are the content format which keeps them on your web pages for a longer time interval, which peaks your engagement activity and decreases your bounce rate abruptly.

Encouraged by Search Engine –

Including blogs in your content marketing is encouraged by search engine posthaste. As it adds new content to your website and search engine, Google loves content-filled and detailed websites with informative content. It improves your SERPs and search engine ranking at a high pace compared to non-blogging content format.



Value Addition –

Giving back is one of the major concepts of ethical working, and blogging is one way to provide useful information to readers without expecting much in return. It helps them to understand a topic or strategy that you work around. It may include your business or the products or services you cater to. By providing user-friendly content, you may educate them or make readers aware of the benefits of that specific product or service without actually saying them to buy the product or service.

Increases Website Traffic –

Including blogs in the content strategy has proven result to increase the website's organic traffic by more than 47%. The Companies adding blogs and new content in their digital marketing strategy get more than 67% of traffic from their organic search engine reach. Blogging is an integral part of efficient Digital Marketing Services, to grow your audience organically.

Increases Brand Awareness –

Informative content is not only loved by the search engine but also by the readers. It gets promoted by the search engine due to a higher engagement rate and ultimately results in brand awareness. Lengthy but relevant blogs on the website are read by the person looking for those services as well as the person just looking for the information. This increased relevancy rate for the content encourages the readers to bookmark the page, which sends a signal to the search engine about loving or preferred content by the users. Hence, it results in increasing your overall search engine ranking and brand awareness organically.

Increased ROI & Lead Generation –

Including blogging in your content strategy helps in increasing the overall return on your digital marketing investment. Developing and posting blogs on your website related to your products or services helps to attract relatable and more quality traffic to your website. When readers get to know you more closely through your custom content creation, they can relate better and understand what you offer exactly. This help to encourage them to generate a simple query and consider taking your services. Also, it increases the chances of conversion. An SEO Services Provider can help you develop relatable, attractive and SEO-friendly content to make your website visible on search engine pages.

Optimum Content Strategy –

Blogging is by far the optimum content strategy with increased ROI. It increases customer engagement and keeps them on the same page decreasing the website bounce rate. Also, it attracts relevant and quality traffic to the website, increasing the conversion rate. Blogging is also a more cost-effective and creative way of attracting the audience to the website with useful content creation.

Conclusion

The best SEO Services Provider understands the importance of including blogging to make the digital marketing strategy effective and cost-efficient. The most underrated and useful benefit of using blogs is brand awareness. A well-written blog encourages people to read more about the products and services you are offering. Blogs are crucial for your digital organic growth and it helps draw more relevant traffic to the website.
It increases the website engagement rate and also helps in increasing the conversion rate from the website footfall. Increased SERPs are one of the major benefits of including blogs in your content strategy. At Baniwal Infotech, we work with a team of experienced SEO strategists who understand the importance of blogs in our content strategy. As the relevant topics help to boost the search results including your website link, your website visitor boosts up. Also, it tends to send a signal to the search engine to show your page in the first few links on the search engine results.