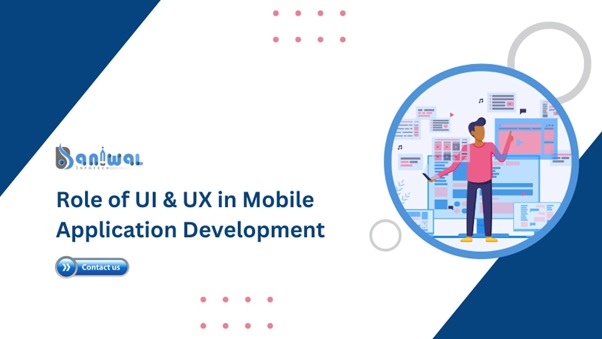 UI in Mobile App Development
Has it ever happened that you opened a mobile app or just happen to close it all of a sudden? Because of its bad alignment, color choice, and bad button arrangement. That is the impact of a UI design on your mobile app, influencing user experience. With an efficient mobile app development provider company, you can have the upper hand. A seamless UI app design can increase your customer retention rate, decrease your bounce rate and increase returning customers. Hence, it can improve your overall business performance and result in increased revenue generation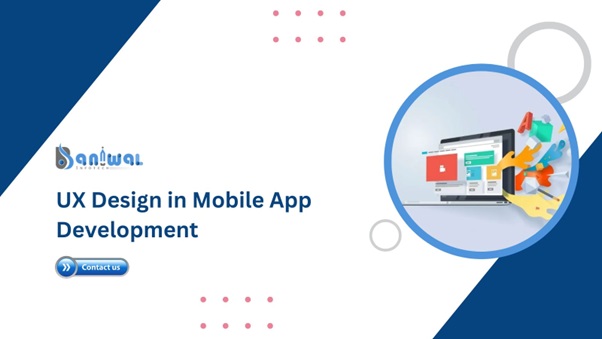 UX Design in Mobile App Development
The UX design in a mobile or web app stands for the user experience. Moreover, it helps to determine the simplicity of using any app and get your work done in the least number of steps. An efficient mobile app development service understands the value of a happy user. As he will not only go through easy UX and will not only come back but also recommend another person to use your web or mobile app. As every user is there on the market to get the best product more easily. Also, there are multiple providers to do the same, but they fail due to complex or more than required steps. This further results in abandoned carts, customers leaving the page just before checkout, not filing the complete details, etc.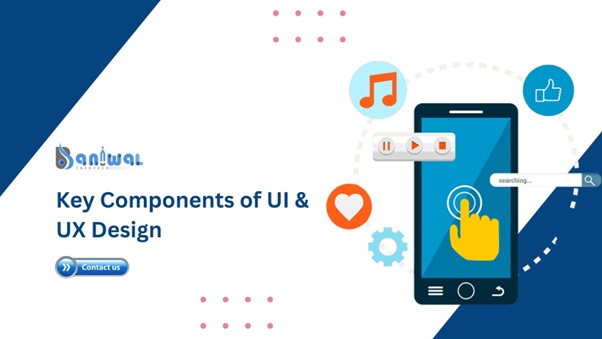 Key Components of UI & UX Design
Usability:

Any mobile app is designed to bridge the delivery gap existing in the market. In other words, it should reduce the problems faced by users in the existing mobile apps. Thus ease to use is one of the major concerts in custom UX design. It can make or break your market presence within a period.

Information Architecture:

Implementing easy navigation in your mobile app can game u your whole idea. Think about an app, where you can easily find everything you can look for, every page is opening quite fast, and you can come and go to pages as you like, and attractive images and icons are a plus. Now, will you use that app again? The answer is hell yes. Now keep that in mind next time you custom design UI & UX for mobile apps.

Interaction Design:

Whenever you open a mobile application; what is the first thing that you notice? The color code, icon alignment, and how much it seems uniform throughout. But apart from that, what else do you notice? How the app is behaving, how easy is to open a tab or use any feature. A mobile app development company in Toronto can help you design a seamless Ux for a better User experience journey throughout.

Wireframe:

For enhanced user experience, a UX wireframe helps to optimize mobile app design. And hiring a custom mobile application agency can help you a lot in defining this part before anything takes shape. With their ample resources and team of experienced professionals, they can help you with custom UX design for fruitful web and mobile app development.

Visual Design:

A thorough visual design is nothing else but a structured and aesthetic display of colors, brand logo, custom-made icons, etc. It makes user interaction seamless and easy and makes the visuals more attractive and pleasing. A thoughtful visual design with brand customization establishes a distinguished brand image in front of regular and new users.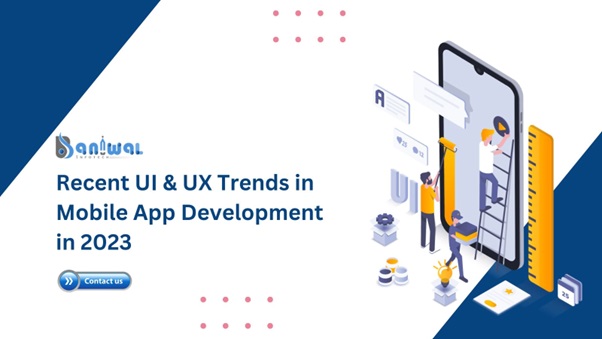 Recent UI & UX Trends in Mobile App Development in 2023
Augmented & Virtual Reality:

In this digitally growing world, the working parameters are evolving now more than ever. The use of virtual reality is one of the major upgrades in the product's domain, where users can know the look and feel of the products without touching them physically. Products industries like clothing, furniture, cosmetics, medical training, gaming, etc are using AR and VR to improve their services and enhance user intent and experience.

Password-less Login:

In a world of cyber threats and cyber theft, web app designers are providing password-less login. It can be either done through OTPs, or direct login using email access.

Voice Command:

Reducing the use of typing in mobile app searches can decrease user difficulty. With a compact mobile screen size, where users either use a single or both thumbs for accessing the mobile app. In such cases reducing the typing requirement can increase user convenience multiple times.

Liquid Swipe:

New functionality in the UI & UX development world is a liquid swipe. The liquid swipe feature can be created on multiple development frameworks. With an increasing demand for user engagement, liquid swipe is the most trending and useful feature.

Animation:

Using animation and in-app UI can increase user engagement by more than 57%. After so many revisions, it is one of the most successful and supreme rend among all others. Using animated ons, images or complete illustrations can increase page engagement and user retention rate. Resulting in reduced bounce rate, increased SERPs, and Google consideration to push up the search engine rankings.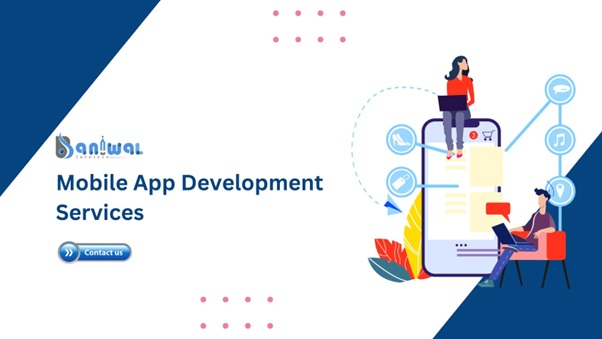 Conclusion
Now we know the importance of efficient UI & UX in mobile apps. Also, the efficient Mobile App Development Services can help you get out of the jam, by designing UI & UX for a better user experience before initiating the development and coding process. This helps in reducing post-development editing and overlapping error in the UI. A professional mobile app development provider company is all you need to develop a seamless application platform. The keeps track of technical trends, making the web app more engaging and attractive. These results in increased customer sessions, improved search engine ranking, and increased chances of conversion and returning customers on your web and mobile app.
FAQs
Why are UI and UX important in mobile app development?
Both the custom UI Design and custom UX design play an important role in mobile app development. As a seamless UI encourages users to explore more, go to multiple pages and learn more about the products and services. On the other hand, a seamless UX ensures that a user is moving forward in the mobile app. He is go to multiple pages, using different features and functionalities. Also, it ensures he is returning to maybe explore more or buy some products from you.
How does UI/UX design make a user-engaging mobile application?
UI/UX design makes user-engaging web and mobile applications in the following ways -
1. Easy, attractive, and engaging web pages
2. Checkout in the least possible steps.
3. Encouraging the user to buy the products with a better look and feel.
4. Providing a solution to their problems instead of creating one.
Does a UI design matter during modern application development?
Yes, UI design plays a crucial role in modern mobile application development. In this world of so many service providers, e-commerce giants, and a tech-savvy audience. You need to stand out to catch their attention. This can be only done through an attractive and engaging web page apart from skillful digital marketing strategies.