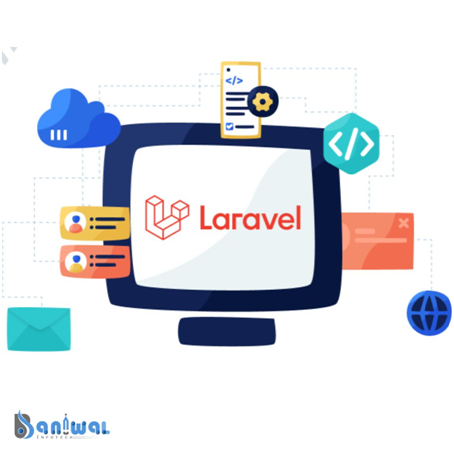 Prioritizing convention over configuration, over the past few years, Laravel became one of the most popular PHP frameworks out there. This PHP framework embraces a unique approach that provides a simple, flexible architecture and excellent tools to build web applications. It leverages the web architecture platform as a primary aspect, such as Model-View-Controller.
Almost half of the internet websites are based on the PHP programming language, and it is not a surprise that Laravel takes up a huge part of this market. Over the past couple of years, this framework has evolved tremendously and according to the best Laravel Development Provider Company, the year 2023 is expected to witness new features and functionalities in this PHP framework.
Latest Trends Approved By the Best Laravel Website Development Company
•

Micro Frontends:

One of the most crucial web development trends is micro-frontends. This is an architecture that allows teams to work independently on front-end components. Micro frontends basically enable developers to consider a unified method to handle changes. It permits the developers to write components without disrupting the user interface.
•

IoT Integration:

When IoT combines with Laravel, it creates an open-source system that allows developers to develop applications that can interact with physical devices in real-time. The IoT devices connect with the cloud to exchange data, allowing them to take advantage of their connected state for various uses.
•

Blockchain:

With blockchain technology, web applications will have exceptional confidentiality just because of distributed arrangement of information. The Laravel-based websites incorporate blockchain solutions to simplify accepting payments and facilitate secure cryptocurrency transactions.
•

Speed Up Mobile Pages:

The new Route::amp () terminology eases integrating Laravel with AMP apps. It demonstrated the increasing user-centricity of the web. With this approach, developing native apps becomes much easier. The AMP plugin further aids businesses inimproving the user experience.
•

Automated Testing:

The feature of automated testing delivers accurate results in comparison to the manual testing environment. The professionals can create accurate and high-performing apps with the findings discovered through automation.
•

Strategic User Interface:

TFor years, Laravel offers a simple user experience to sway its intended audience. In order to increase the number of consumers returning for more, working on factors like engagement, responsiveness, etc. becomes essential. And all this can be attained by working on frequent upgrades to ensure an improved web presence.
•

AI Chatbots:

The chatbots communicate and interact with visitors to assist with technical faults, customer care requests, and SOP recommendations. With Laravel Website Development Services, it is possible to build sophisticated chatbots and accelerate customer care processes.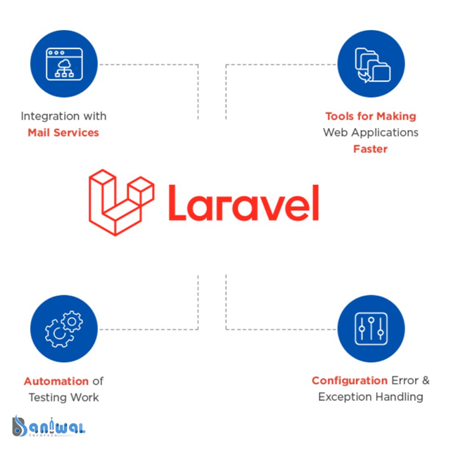 Conclusion!
The platform never stops evolving and it has been one of the most searched terms on Google. Laravel will continue to be one of the most optimal solutions. Though new development trends emerge quite often, some basic trends listed above are here to stay. So, if you are planning to leverage the power of the Laravel framework, then make sure to play around with the trends discussed above. These trends will help you to incorporate new features and capabilities of this framework.
Still confused about choosing Laravel Website Development Company? Well, the Baniwal Infotech team can help you with it. At Baniwal Infotech Pvt Ltd, we provide a wide range of web and mobile development and design services, along with that we also have digital marketing experts who help businesses to grow further. For more details, visit our website, or you can also drop us a mail at info@baniwalinfotech.com, and we will provide you with robust web and mobile solutions.