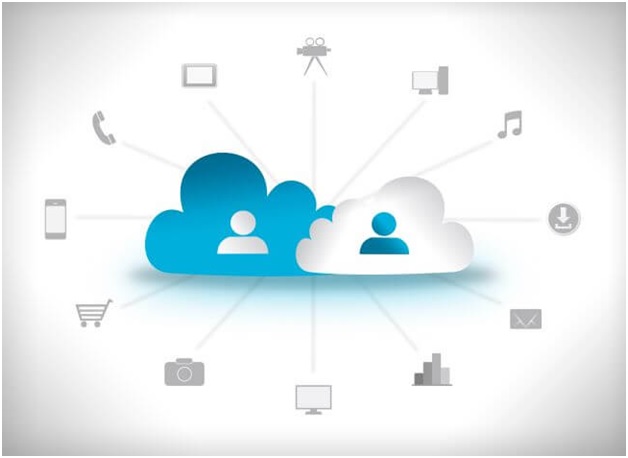 With ever-evolving technology, app development procedures and concepts have changed drastically. As per research, currently up to 60% and even more of business owners are relying on the cloud for hosting their data. And as more and more businesses are getting inclined towards cloud technology, it is essential to understand what it is all about. Cloud computing has been there for a good number of years; however, it has been growing massively in the past couple of years, especially in the digital age and more and more businesses are opting for Cloud App Development.The cloud-based solutions are dominating the digital space as technology continues to evolve with cutting-edge advancements. And the reasons behind the adoption of cloud-based applications are their benefits like scalability, flexibility, and cost-effectiveness. Let us together dig in deep, and learn more about cloud-based applications, their perks, cost, and development process.

What is a Cloud-Based Application?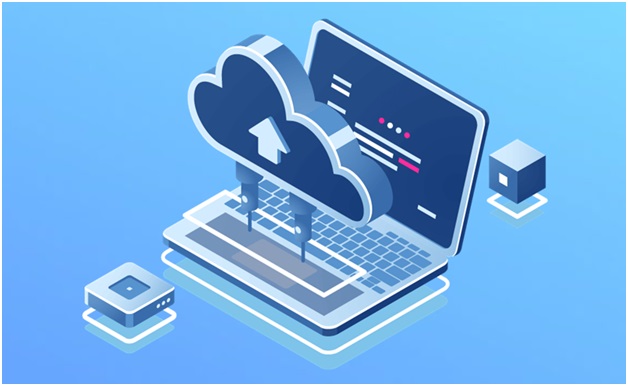 Before unveiling the perks and other related information, it is essential to first understand what a cloud application is. Well, a cloud application or cloud app is basically a software program where cloud-based and local components work together. The cloud-based model basically relies on remote servers for processing logic that is accessed using a web browser with a proper internet connection.
These application servers are usually located in a remote data center that is operated by a third-party Cloud Development Services provider.The cloud-based application tasks may encompass email, file storage, and sharing, order entry, inventory management, word processing, customer relationship management, data collection, or financial accounting features.
Benefits of using Cloud-Based Applications
Cloud application development is quite beneficial, as most data storage exists on a remote server. There can be a handful of perks associated with cloud-based applications. Let us have a look:
•

Cost Reduction –

When you deploy application development in the cloud, one gets access to all the needed information and saves resources needed for a cloud-based app launch. Moreover, the user might not have to pay for unnecessary cloud space or a feature set as most cloud services can be charged only when they are used.
•

Data Coherence –

Making use of cloud services, allows a business to deal with inconsistent reporting or poor quality. A cloud-based system usually provides entrepreneurs with opportunities to save all the data in a similar place and format. In this way, all the updates made will be accessible to everybody in the certain cloud space, assisting them in avoiding human errors and maintaining info coherence.
•

Flexibility –

As compared to local server hosting, you get greater freedom with the cloud. Moreover, in case you need more bandwidth, then cloud-based services will help you with it without any sophisticated upgrade to the IT infrastructure. The enhanced independence and flexibility have the potential to influence the overall capacity of the business. Not only this, one can also use cloud apps on multiple devices which means employees can work from anywhere, which makes it easier for the workforce to collaborate on projects and complete the tasks faster.
•

High Scalability –

The applications that are hosted in the cloud can scale to an unprecedented degree in comparison to traditional server hosting. The traditional method demands determining the hardware that the system will run on, from application servers to database servers, and when hosting highly available applications, one might need load-balancing, database clustering, and other services. And all this requires a lot of planning, and it might also carry a certain degree of risk. However, by opting for a cloud-based infrastructure, it is possible to scale any portion of the application with much ease.
•

Resource Pooling –

Cloud computing service providers can serve multiple consumers with the help of a multi-tenant model with different physical and virtual resources dynamically assigned and reassigned according to the demand .
•

Disaster Recovery and Redundancy –

With cloud services, you can expect a greater level of redundancy which plays a vital role in disaster recovery. Businesses that aren't using cloud services, might need a separate data center for disaster recovery and might also have to set up the tools to replicate the data or provide backups required for restoring systems. The cloud services can handle all these tasks without having to invest in any sort of infrastructure upfront. And most importantly, you only have to pay for the hardware only when you are using it.
•

Easy Access to Data –

The cloud-based applications usually allow users to access the data from any device. This simply means that the user can view and edit the company's information from anywhere in the world. The approach further provides an easy way to share information with other businesses, whether they are internal or external partners.
How Much Does It Cost to Build A Cloud-Based App?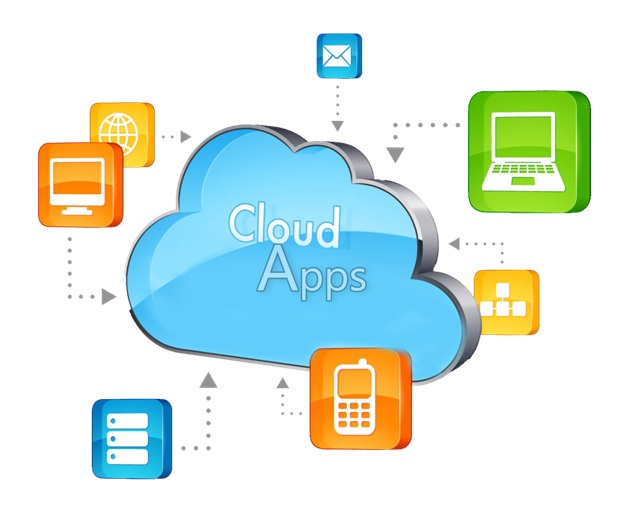 Well, now that you know the basic information related to a cloud-based app, it is time to find out the cost of developing a cloud software platform or application. Let us have a look. Well, the cost of developing cloud software depends upon the following factors:
• Product Design
• Product Features
• Location and rate of your outsourced development team
• Project size and complexity
• Technology stack
• Timeframe
Here is a rough cloud app development cost estimate. It should be noted that the cost might vary according to the requirements.
• The SaaS development services might cost as low as $500 to as high as $500,000. It completely depends on what you are trying to build
• A basic cloud application usually requires 200 to 600 hours of development time and might cost around $15,000 depending upon the team's input
• However, if you are planning to get a complex cloud application developed, then it might take more than 800 hours of development time and might vary in price from $25000 to $50000.
It should be noted that the above-estimated price doesn't include the cloud hosting prices. One can go for any hosting platform either AWS, Microsoft Azure, or GCP cloud hosting.
You can discuss your requirements with the cloud hosting service provider and get a proper estimate
Process of Cloud Application Development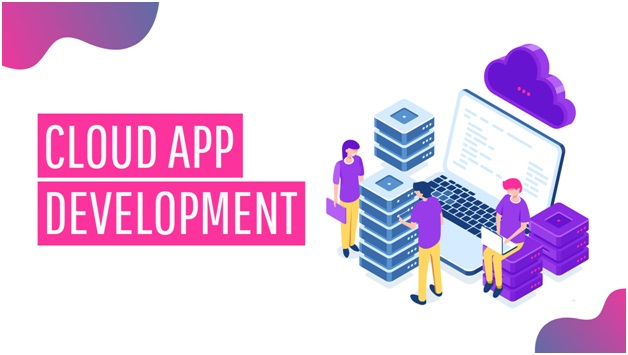 The process of cloud application development involves a handful of steps. However, before starting with the development process, it is important to get better knowledge about the customers, identify their pains, and consider how your app might solve their issues. Let us explore the steps involved in the development of cloud applications one by one:
•

Market And Requirements Analysis –

Analyzing the market requirements is essential to understand what apps are suitable to be transferred to the cloud and define the most efficient cloud deployment model for your business. It is recommended to conduct market research to understand the potential users' requirements. This will help you to create a valuable business solution capable of fulfilling people's needs. One can also research the competitors and understand the business models to come up with a product that gives the business a competitive edge.
•

Development Team Hiring –

Cloud-based application development basically requires an experienced and talented team of professionals who are well-versed with the industry trends. Thus, it is essential to choose the service provider wisely.
•

Thinking Out the Architecture and Features –

It is essential to work on the aspects like app architecture, service model, and cloud migration. These factors largely influence the product's performance. Thus, discussing this aspect with the service provider ensures a better outcome.
•

Designing The Application –

Once the above steps are performed, it is time to initiate the UI/UX design process. The designers will work on a user-friendly interface, facilitating the end user's interaction with the system. The client is supposed to view the changes and preparations, comment on them, or offer improvements during the process, if required, and keep a check on the entire process.
•

Resource Pooling –

Cloud computing service providers can serve multiple consumers with the help of a multi-tenant model with different physical and virtual resources dynamically assigned and reassigned according to the demand .
•

Development And Testing of The Product –

As the cloud solutions are developed in accordance with the Agile/Scrum methodologies, the process is divided into different phases. And this also includes the testing phase, which is essential before releasing it.
•

App Deployment and Placing In Stores –

Once all the above steps are performed, it is time to deploy the app. If the app needs to be published on one of the marketplaces, one has to work with the stores. The placing process involves steps like ensuring that the application follows the app store or Google play guidelines, filling in the data you want to add, submitting the app to review, and waiting for the reply, and this might take a couple of days.
Conclusion!
As cloud app development has been all the buzz of late, leveraging its power is recommended to every company. If you are wondering how to get a cloud-based app developed, feel free to connect with Baniwal Infotech - an app and web development company. We have years of expertise and experience in this industry and have delivered robust web and mobile solutions to clients across the globe. For more details, feel free to visit Baniwal Infotech you can also drop a mail at info@baniwalinfotech.com, and discuss your queries and requirements with our team of professionals.