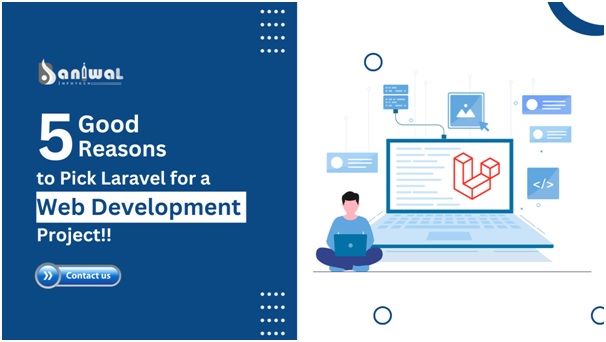 Not sure whether you should choose Laravel for your next web development project or not? Well, we are here to help you reach a conclusion. Choosing a particular framework is more like choosing an asset for the company. A framework is supposed to be fundamental to the business's online presence, and mere negligence or wrong decision can cause huge losses. Developing a website can be extremely cumbersome with writing more than thousands of codes at a time. This is where Laravel comes into play. As a PHP technology, Laravel is an open-source platform, which is expressive and is known for its elegant syntax that has been created and designed to ease and speed up the overall web development process. Over the past couple of years. This framework has evolved immensely, and more and more businesses aim at availing of the Laravel application development services to get the best application or website developed. This framework also has vibrant developers' community support and some of the most powerful features.
Although CakePHP and CodeIgniter is a tough competition to the Laravel framework, it is one of the most preferred frameworks by business owners and developers alike. Let us scroll through the entire segment and understand a little more about Laravel and what makes it an ideal web development framework.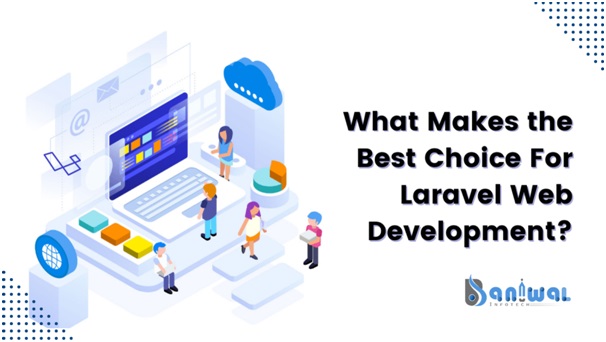 A Brief into Laravel
Well, before we dig in deep and understand the reasons that make this framework an ideal one, let us first get a brief about it. Laravel is basically a trendy web framework with more than 70,000 stars on GitHub and eventually has become an in-demand framework among businesses. This open-source PHP framework provides web developer tools and resources for building modern PHP web applications. It has some of the most useful built-in features like the Artisan command-line interface, native authentication, and model-view-controller architecture. These features make the framework easy to use. Laravel's first stable release took place in the year 2011 but didn't get much attention. Post the arrival of the Laravel 3 version, it started gaining some hype just because of the features like Artisan CLI, etc. There are a handful of reasons why Laravel needs to be your first pick for a web development project.
Also Read: Benefits of Laravel Development Services for Small Businesses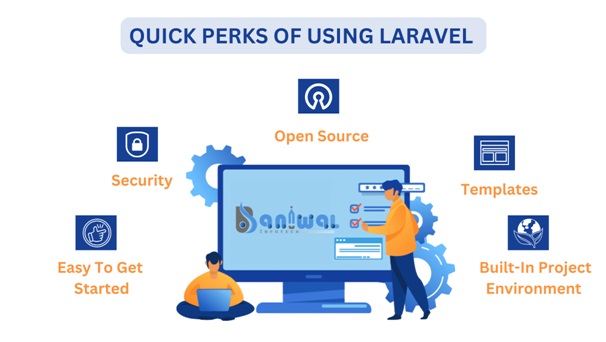 Quick Perks of Using Laravel
As we mentioned earlier, Laravel as a framework offers tons of perks and there are a handful of reasons why you should go for Laravel for your next web development project.
•

Security–

The prior reason to choose the Laravel framework is security. It offers a significant level of security parameters that are not available in any other framework. Moreover, Laravel as a framework offers CSRF tokens that take care of the security aspect of the project. And these tokens check each request on the POST and protect from someone who might change POST to get the request, which makes it even more secure.
•

Easy To Get Started–

Even if you aren't a web developer or aren't well-versed with the basics of PHP, you can easily develop a 5-page website within a few hours. Not just that, but Laravel makes complex websites and web applications much easier to develop.
•

Open Source–

One of the reasons why Laravel is widely popular is the fact that it is an open-source PHP web application platform that makes it free and has a very easy process for building complex and big web application development with code maintainability.
•

Built-In Project Environment–

With Laravel, you get an integrated Laravel project environment that makes managing things much easier for the developers. According to a renowned Laravel Development Services Company , this framework helps thein doing lengthy and complex programming tasks in a hassle-free manner.
•

Templates–

Another compelling factor about Laravel is that it has a lightweight template through which you can create amazing layouts with dynamic content seeding. It further has different widgets having JS and CSS code with a solid structure.

Conclusion!

For any business, a web application or a website is one of the best and most direct ways to build a strong relationship with potential customers and provide the solutions they are hunting for. It is by far one of the most effective ways to communicate with users. And talking about Laravel as a framework is ideal for any sort of web development. It offers all the features that a secure and robust application requires. Working with the Laravel framework makes your web application advanced and equipped with full functionality.

All the reasons listed above are convincing enough to choose Laravel Web Development Services . So now that you have decided to use Laravel for your next development project, it is time to partner with a renowned web and mobile development agency like Baniwal Infotech and get started with your next development project. Baniwal Infotech is a team of experienced designers and developers helping businesses to get their ideal web solutions. For more details, visit our website today.