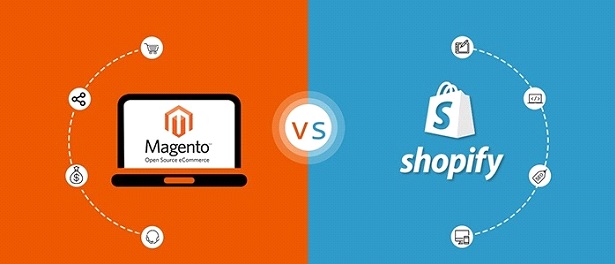 Struggling between Shopify and Magento? Well, need not to worry; you are not the only one finding it difficult to choose between the two. Both Magento and Shopify come with their own perks, making the choice a little difficult. However, to ease the decision making process for you, we have come up with this guide with Shopify Vs Magento comparison that will give you a comparative insight into the two and will help you in coming up with a decision.
Shopify Vs Magento - Features Comparison
A detailed analysis of the features might help in deciding upon which one to choose from the two.
Payment Gateway options
Payment gateway can be one of the major deciding factors. Both Magento and Shopify support majority of the payment gateways, these include Braintree, Paypal, and the rest. The most important point to note here is that in case you choose Shopify, then you might have to pay additional transaction fees. The reason is Shopify charges extra transaction fees for each transaction that is made using any external payment gateway. On the contrary, Magento supports various gateways, without any additional transaction fees.
Inventory Management:
Both Magento and Shopify offer this feature, but when it comes to Shopify it gets capped after it reaches 100 variant combinations for each of the complex product. Moreover, it offers three variant options, which include sleeve length, size, and color. Talking about Magento, you can add unlimited products. It further lets you create complex product types.
Extensions and Add Ons:
Now coming to this feature, it is available in both the platforms. And it is believed that the basic software isn't usually enough to create the online store up to mark, so there might be need to go for extensions and add-ons in both Shopify and Magento. Shopify charges some amount for features like abandoned card recovery, gift cards, etc. On the other hand, in Magento the same features cost a little less.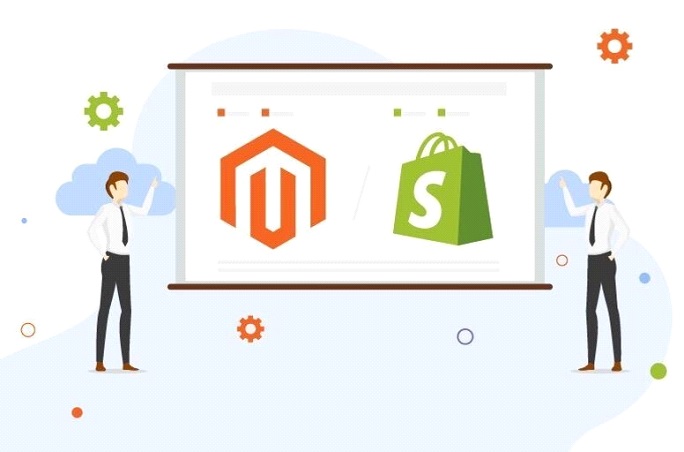 Themes
You can avail both free and premium themes in Shopify as well as Magento. In Shopify, you can access up to 65 templates, whereas Magento 2 currently offers thousands of responsive themes to choose from, along with diverse range of design options.
User Experience
Shopify is considered to be a quick to set up platform, especially for non-developers. However, Magento comes with ready-made extensions, and becomes easier to work it. In comparison to Shopify, it is believed that performing tasks like accessing advanced reports, managing payment processors, sort customers, and market products, becomes a little easy for the admin in Magento.
Did you find this Shopify Vs Magento Comparison worth your time? Were you able to decide between Shopify Vs Magento? Well, with all the perks taken into consideration, we recommend enterprises to opt for Magento. For any queries related to Magento, you can get on a call with the technical team of Baniwal Infotech and they will cater you with all the necessary information. You can also partner with us for any Mobile and Web Development, as well as design related queries or for any digital marketing related services.